NFL Playoff Field Narrowing
December 21, 2020
The GIST: After a nail-biting weekend of football, the NFL's playoff field is narrowing.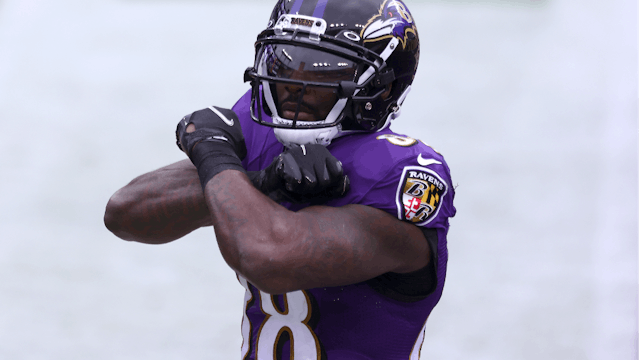 SOURCE: NFL ON CBS/TWITTER
The playoff picture: With Saturday's lopsided win over the Denver Broncos, the Buffalo Bills won their first division title since 1995 (aka when Toy Story was released...yes, the first one), becoming the third AFC team to clinch a playoff spot. Over in the NFC, the Seattle Seahawks clinched their playoff spot with a 20–15 win over the Washington Football Team (WFT) yesterday.
That leaves four playoff spots up for grabs in each conference. The AFC has six teams still in the hunt (leaving the New England Patriots out of the race for the first time since 2008), whereas the NFC has a whopping 10 teams vying for a spot. Check out the full playoff picture here.
The highlights: In their pursuit of happiness postseason glory, players across the league gave us their best. Check out our favorite highlights from Week 15:
Déjà vu: Tom Brady and his Tampa Bay Buccaneers came back from 24–7 to beat the Atlanta Falcons 31–27. But wait, haven't we already seen Brady do that?
X marks the spot: Three years after scoring his last touchdown (TD), Baltimore Ravens wide receiver (WR) Dez Bryant ditched the wine and finally threw up his X after catching an 11-yard pass for a TD. The Ravens went on to win 40–14 over the miserable Jacksonville Jaguars.
Indefensible: Most NFL WRs need two hands to catch a TD. Arizona Cardinals WR DeAndre Hopkins basically needs only one. His TD helped the Cards get their second consecutive win after a three-game losing streak, beating the Philadelphia Eagles 33–26.