Super Bowl LV Entertainment
February 08, 2021
The GIST: The Super Bowl is as much about the on-field action as it is about the off-field entertainment, so we're ranking our favorites from "okay" to "okayyyyyyy!"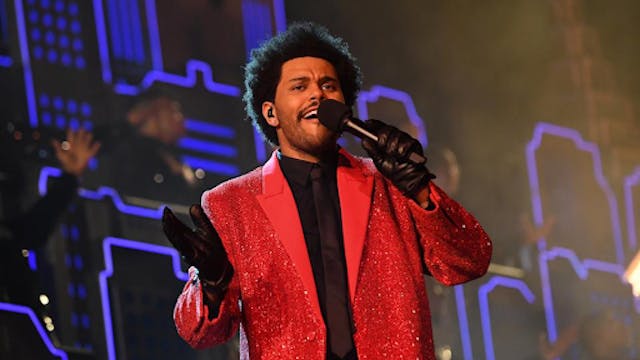 Source: Getty Images
No. 5 - "The Star Spangled Banner": Jazmine Sullivan and Eric Church apart are great. ? Meh. (Here's a before you continue.)
No. 4 - The commercials: Lots of famous faces, lots of just alright commercials. Good, but none too memorable. In case you missed any, check them all out .
No. 4 - The commercials: We're going to need some time before we see Jon Hamm or Michael Bublé again. Check out all the American ads we missed .
No. 3 - "America the Beautiful": H.E.R.'s , but the electric guitar solo really made it shine.
No. 2 - Halftime show: Okay, so The Weeknd isn't JLo or Shakira or Beyoncé. But damn, that was fun. Weird and fun.
No. 1 - Amanda Gorman: Her gave us all the goosebumps. We stan so hard.