NFL Draft Preview
April 29, 2021
The GIST: It's NFL Draft Day. Head coach Bill Belichick's dog Nike is ready, and so are we.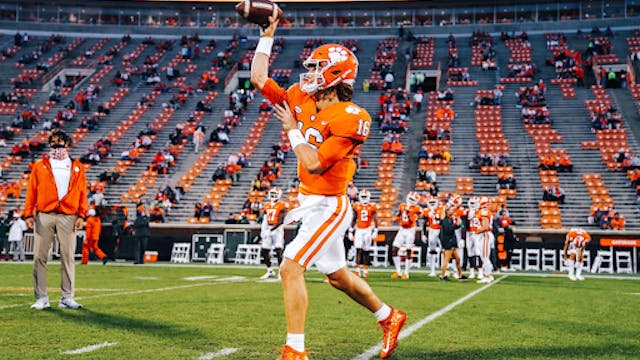 Source: Trevor Lawrence/Twitter
The draft: The draft actually takes place over three days: the first round is tonight, the second and third tomorrow, and the last four on Saturday, totalling 259 picks over seven rounds. The draft is hosting a select number of fans and prospects in Cleveland, Ohio, and Commissioner Roger Goodell will kick it all off at 8 p.m. ET on ABC in the U.S. and TSN in Canada.
The Jacksonville Jaguars sucked the most last season (sorry, not sorry), so they'll pick first tonight, followed by the New York Jets and the San Francisco 49ers — all three of which are looking for a new quarterback (QB).
The top picks: It's the year of the QB, and Trevor Lawrence leads them all. The (seriously, what conditioner does he use?) from Clemson is the overwhelming favorite to go first overall, and another four QBs could be selected tonight, too.
BYU's Zach Wilson, North Dakota State's Trey Lance, Ohio State's Justin Fields () and Alabama's Mac Jones are all expected to be drafted today, with at least three going in the top 10.
Go deeper: Check out our latest and follow all the fun with the .