Houston Texans organization settles lawsuits with 30 women
July 18, 2022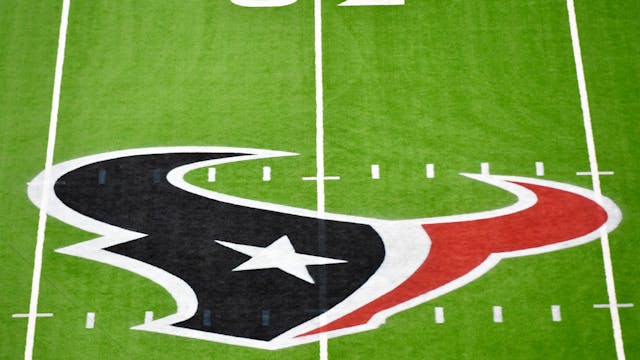 SOURCE: LOGAN RIELY/GETTY IMAGES
Content warning: This section contains mention of sexual assault.
The GIST: A late Friday news dump brought an update in the ongoing Cleveland Browns quarterback (QB) Deshaun Watson saga.
The latest: On Friday, the Houston Texans settled with 30 women who made or planned to make claims against the organization for its role in the sexual misconduct allegations against Watson. The Texans reportedly provided the venue for some of the the 66 massages in 17 months for their former QB, enabling his alleged pattern of abuse at said massages. Just awful.
What's next: The settlement comes as we await the NFL's decision on whether or not Watson violated the league's personal conduct policy. A ruling has yet to be handed down following June's hearing, but it's expected the shoe will drop ahead of the start of Browns' training camp on July 27th.
If the league does find Watson in violation, they will likely issue a four- to eight-game suspension. Not nearly enough.
Meanwhile, the Browns are reportedly planning to add a new QB behind current backup Jacoby Brissett in the event that Watson is suspended for a large portion of the season. Interesting move from a team backwards enough to trade for him in the first place...