Rafael Nadal Wins His 13th French Open Title, Iga Świątek Wins on Women's Side
October 12, 2020
is first Polish player to win a Grand Slam singles title.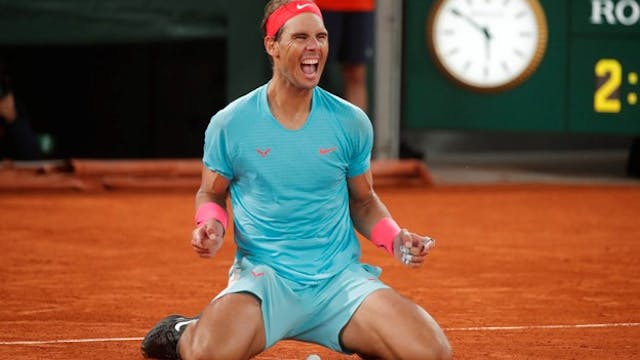 Source: Charles Platiau/Reuters
The GIST: This weekend, Rafael Nadal hoisted his 13th (!!!) French Open (aka Roland-Garros) trophy, and fresh-faced newcomer 19-year-old (pronounced SHVEE-ON-TIK) took the title on the women's side. Très magnifique.
How'd Rafa do it?: Nadal defeated rival Novak Djokovic (pronounced JOKE-OH-VITCH) in straight sets en route to the title, meaning the now holds an incredible 100-2 match record at the French Open. The final marked the 56th time Nadal and Djokovic have squared off, an incredible rivalry — but not the greatest in the history of the sport.
And on the women's side?: Newcomer Świątek swept world No. 4 in straight sets, making her the first Polish player to ever win a Grand Slam singles title. She's also the youngest to win the French Open since nine-time Grand Slam champion lifted the trophy in 1992. Pretty good company.
Świątek's French Open performance was truly next-level. She won every single set she played, eliminating top players (including world No. 2 ) on her way to the title.
And now Świątek joins a slew of first-time Grand Slam title winners. Over the last 14 Grand Slam championships, nine first-time winners have been crowned. Are you not entertained?