The painful hit heard across the NHL
June 03, 2021
The GIST: The Buffalo Sabres finally won something. No, not a game; the 2021 NHL Draft Lottery. But, let's get to some real hockey news.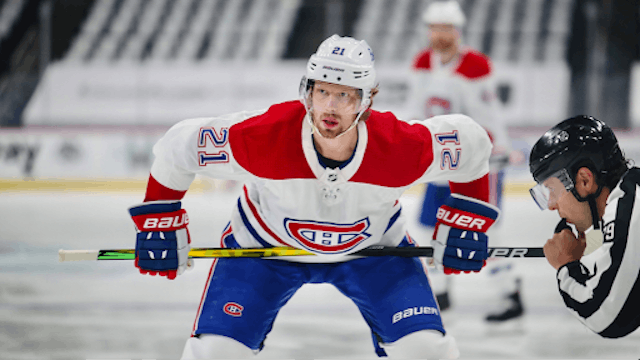 Source: Montreal Canadiens/Twitter
North Division: The Montreal Canadiens' second-round Game 1 win when birthday boy Jake Evans took a dirty hit from Winnipeg Jet Mark Scheifele (pronounced SHY-flee) a split second after scoring the game's final goal last night. Evans was brought to hospital, and Scheifele is hopefully headed for the .
South of the border: In the only other game last night, the Colorado Avalanche doubled their lead in overtime with a 3–2 win in Game 2 over the Vegas Golden Knights. The Avalanche haven't lost a game since May 5th, and if they keep , we don't expect that streak to end any time soon.
Game 3s start tonight, with the Boston Bruins and New York Islanders looking to break a tie, and the Carolina Hurricanes aiming for their first win over the Tampa Bay Lightning. Catch all the action on , of course.