Second round of NBA Playoffs set to begin
June 03, 2021
The GIST: The Milwaukee Bucks and Brooklyn Nets have some company in the second round. Welcome to the conference semifinals, Philadelphia 76ers, Atlanta Hawks and Utah Jazz.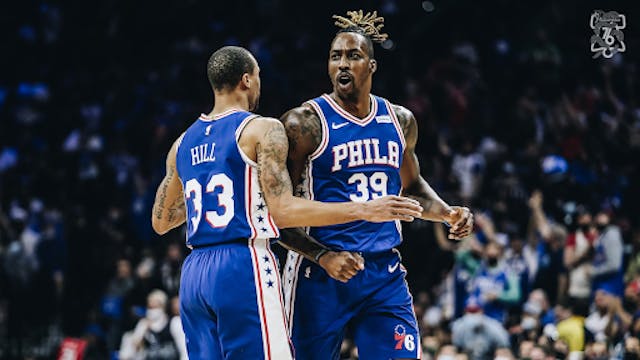 Source: Philadelphia 76ers/Twitter
Who's in, who's out: Even with star Joel Embiid (pronounced jo-ELL em-BEED) out and "day-to-day" due to , the Sixers still eliminated the Washington Wizards in Game 5 last night with a 129–112 win.
Who's next: The Dallas Mavericks and the LA Clippers continued their series last night too, with a Game 5 win for Dallas to give them a 3-2 lead. They could end it all in tomorrow's Game 6 at 9 p.m. ET.
The LA Lakers are down 3-2 against the Phoenix Suns, and the Lakers' Game 5 loss was so bad that LeBron James actually to avoid the final moments. Yikes. Game 6 is at 10:30 p.m. ET tonight.