Joe Thornton Signs With Maple Leafs
October 20, 2020
After 15 years with San Jose Sharks, Jumbo Joe is headed to Toronto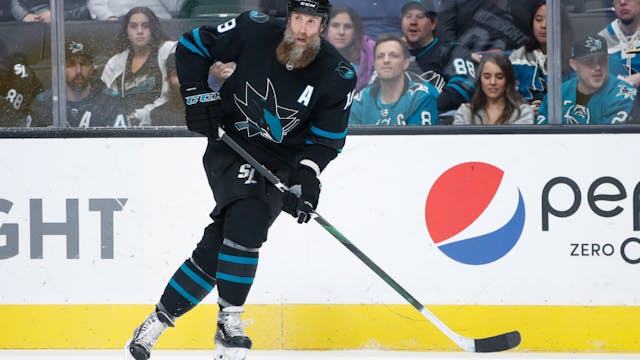 SOURCE: DARREN YAMASHITA/USA TODAY
The GIST: On Friday, the Leafs signed St. Thomas local Joe Thornton to a one-year deal at the league-minimum of $700K. Welcome to the big smoke, Jumbo Joe!
Whoa! Isn't Thornton pretty old?: In hockey terms, yes. The 41-year-old played for the San Jose Sharks for 15 years, and left after the Sharks' miserable 2020 season. Thornton, who has never won a Stanley Cup in his 23-year career, thinks the Leafs have a roster that will help him finally raise the cup. *crosses fingers, knees and toes*
What does he bring to the table?: A veteran presence, for one. Thornton also ranks seventh all-time in assists, with more than a thousand, and is expected to be a big contributor on the power play. Guy still has some game left!
So...no concerns?: Well, not exactly. The Leafs' top guys are clearly talented, with proven scorers Auston Matthews, Mitch Marner and captain John Tavares. Our worry is that Thornton, alongside 37-year-old Jason Spezza, might slow down the third and fourth lines.
While Thornton brings great veteran savvy, the Leafs still need help defensively and we're not convinced just how much help he'll be. The Leafs have made a lot of moves recently, so only time will tell how they all pan out!