March Madness is Upon Us
March 15, 2021
The GIST: Forget the Grammys, March Madness is upon us, starting with last night's men's selection show. But if you're not ready to lace up your dancing shoes for "The Big Dance" just yet, take a peek at yesterday's Sunday Scroll for everything you need to know before you keep reading.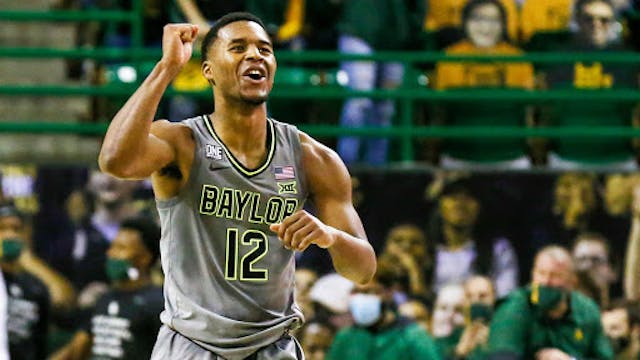 Source: Big 12 Conference/Twitter
The GIST: Forget the Grammys, last night's men's March Madness selection show gave us all the big reveals and we needed. And we get twice the fun, thanks to the women's tourney selection show tonight at 7 p.m. ET. So spoiled.
The field: Selection Sunday brought some notable firsts. Heading into the tournament, all teams were reseeded (check out yesterday's for more on the tourney setup), and Baylor earned their first No. 1 seed in school history. Meanwhile, No. 15 Grand Canyon and No. 16 Hartford will make their first-ever appearances. Welcome to the party!
COVID-19: A handful of top teams — including Virginia and Kansas — withdrew from their conference tourneys last week due to positive COVID-19 cases, leaving us worried we were in for . It'll be tight, but those schools can still compete in the on-court madness under the NCAA's .
Upon arriving in Indianapolis (where the men's tournament is being held), all team members will be required to produce seven days of consecutive negative tests in order to play. Fingers crossed.
WBB: While we don't expect any major surprises tonight when the women's 64-team bracket is revealed, a couple teams proved they'll be tournament threats when things kick off next week. On Saturday, Maryland won their fifth Big Ten title in the last seven seasons, winning every game in the tournament by double digits. Sheesh.
And Baylor won their third consecutive Big 12 crown on Sunday, with a 76–50 rout of West Virginia. Don't the Bears.