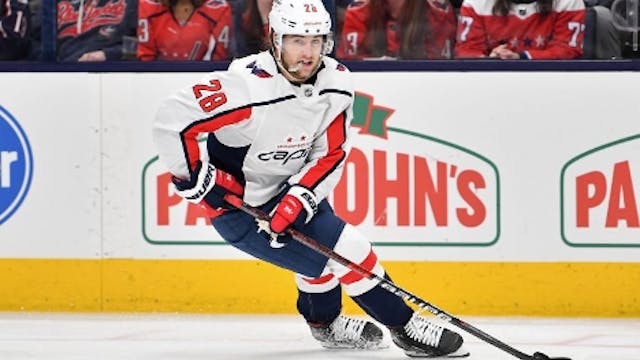 JAMIE SABAU/NHLI
The GIST: After some incredibly horrible private messages from Washington Capital Brendan Leipsic (pronounced LIPE-SIC) and other hockey players were publicly leaked last week, the NHL has found itself in a familiar position: fighting against toxic hockey culture.
What happened?: Screenshots of the private messages between Leipsic, Florida Panthers prospect Jack Rodewald and other friends showed a pattern of derogatory comments about women, including misogynistic statements about women they had dated and other NHLers' wives. Leipsic even badmouthed his own Capitals linemates.
The Capitals terminated Leipsic's contract on Friday, and the likelihood of him getting another job in the NHL is slim. His brother Jeremy was kicked off of the University of Manitoba hockey team, and the University of North Dakota began an internal investigation into another friend, Jackson Keane.
That's good, right?: Yes. We're happy the NHL took quick action in denouncing the comments, and the Capitals made the right decision by essentially firing Leipsic. In a league that has dealt with multiple accounts of racism, sexism and abuse over the past few years, decisive action is a necessary first step in fixing the problem.
I feel like there's a "but" coming…: You're right. Hockey needs a culture change. It's a big ask, and, to be fair, it will need more than just a few statements and policies from the NHL. It needs a promise to do better and be better, which includes full buy-in from players (current and former — we're looking at you, Brett Hull), fans, media and team officials, from the big leagues down to youth hockey. We have to be all in.
Here's some food for thought to leave you with: Leipsic was an expendable player. And we can't help but wonder how Leipsic's lack of star power played a factor in the Capitals' decision. If, say, captain Alexander Ovechkin — one of the greatest hockey players of our generation — had been involved, would we have seen the same reaction?