We hate goodbyes
March 25, 2021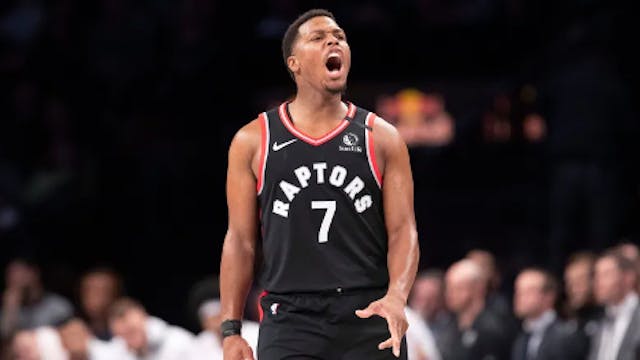 Source: Mary Altaffer/AP
The GIST: Last night's herstory-making all-female broadcast was so groundbreakingly amazing, it almost made us forget how terrible today might be for Toronto Raptors fans.
Over the hill: Though we're only two years removed from the start of the Raps' championship run, it feels like a lifetime ago. They've won just one game in the month of March — last night's 135–111 win against the Denver Nuggets — and tensions are high.
On the block: Which brings us to today. It's trade deadline day in the NBA, and the Raps are expected to make some big moves. Steel your heart: the Raps are about to trade a couple of their most beloved stars in exchange for fresh future faces.
Kyle Lowry is up for grabs. Word has it the birthday boy will celebrate his big day with a trade to his hometown Philadelphia 76ers, or across Florida (the Raps are still hanging tight in Tampa) to the Miami Heat. We're tearing up just thinking about it.
Norman Powell is on the block, too. Powell is having one of his best seasons in the midst of one of Toronto's worst, meaning he could be a powerful bargaining chip today. Follow all of today's action here.