CanWNT Scoreless in Latest Set of Friendlies
June 17, 2021
The GIST: If you've been meaning to become a crazed soccer fan but haven't gotten around to it yet...uh, now's the time.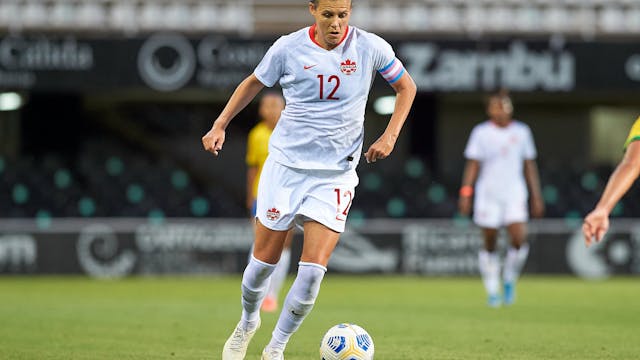 Source: Canada Soccer/Twitter
Euros: It's been a wild few days in Europe. Tuesday's matches saw a into Germany's stadium, injuring fans during Germany's 1–0 loss to France, and Portugal's 3–0 win over Hungary made Cristiano Ronaldo (who we , BTW) the Euros' .
Yesterday was a touch tamer, with wins for Wales, Italy and Russia, and three more matches are on deck today. Check out all the results and the full schedule .
CanWNT: Both of CanWNT's latest friendlies ended in scoreless draws, and though we're a bit nervous about their offense, the games proved the team's defense is solid as a rock. Let's hope in futbol too.
Speaking of, stay tuned for head coach Bev Priestman's Olympic roster announcement, expected over the next couple of weeks.
CanMNT: The guys can hang, too. They're riding a six-game winning streak, including , and for the first time in forever 24 years, they made it to the final round of World Cup qualifiers ahead of the Qatar 2022 World Cup.