Bianca Andreescu just can't catch a break
April 26, 2021
Queen B announced yesterday that she tested positive for COVID-19 and had to pull out of the Madrid Open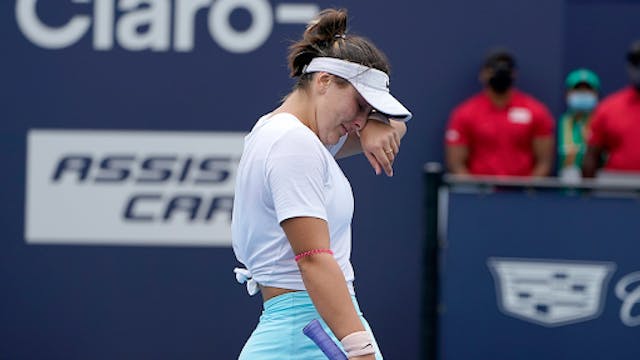 Source: Lynne Sladky/AP
🎾Tennis: Poor Bianca Andreescu just can't catch a break. After battling back from numerous injuries over the past two years, Queen B that she tested positive for COVID-19 and had to pull out of the Madrid Open (which starts Tuesday). Fortunately, she's feeling well and has plenty of time to recover before the : the French Open, starting May 24th.
⚽️Soccer: Christine Sinclair is still amazing, if you were wondering. After suffering a lower body injury during the recent CanWNT friendlies, the all-time leading international goal scorer returned to the NWSL at full strength, captaining her Portland Thorns FC to their third win in the Challenge Cup group stage last week and a spot in the Cup final, set for May 8th.
⚽️SoccerFootball: Switching gears to the of the UEFA Women's Champions League semifinals, Paris St-Germain (PSG) — including Canada's own Ashley Lawrence — drew FC Barcelona 1–1 yesterday, while Bayern Munich beat Chelsea FC 2–1 in the other matchup. The second leg is set for Sunday, so follow along .
💪UFC: Though much of this weekend's UFC 261 hoopla centered around Chris Weidman's awful leg injury (if you haven't seen it already, ), "Thug Rose" Namajunas and Valentina "Bullet" Shevchenko owned the night. Both MMA stars dominated their respective title fights with , proving that Saturdays are, in fact, for the girls.