CanMNT vs. Croatia World Cup Game 2 Preview
November 27, 2022
After Wednesday's 1–0 loss to No. 2 Belgium, No. 41 CanMNT have proven they belong and aim to score their first World Cup tournament win over No. 12 Croatia at 11 a.m. ET on TSN.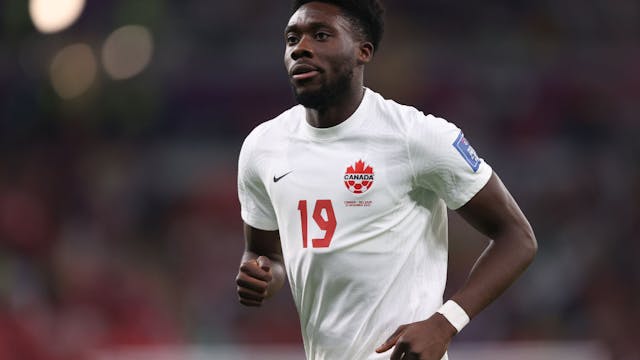 SOURCE: JULIAN FINNEY/GETTY IMAGES
The GIST: Both Canada and Croatia enter the match seeking their first win and goal of the tourney, with Croatia drawing 0–0 with Morocco last Wednesday morning. Will either of them succeed?
Battle history: Today's match is truly a clean slate as the countries have never faced each other before. That being said, the 2018 World Cup runner-ups boast a former FIFA best player in captain Luka Modrić and have five previous tourneys' worth of experience. Can Canada's defense handle it?
If they can, a win may not be too far-fetched for the red and white. After the CanMNT's solid performance against No. 2 Belgium, Croatia and Canada's 29-place difference in FIFA rankings certainly feels less daunting.
The significance: Currently sitting last in Group F, this very important penultimate round-robin match will determine if Canada has a chance to earn a spot in the knockouts. While a draw might keep the dream alive, a win would put CanMNT in the thick of contention. No pressure.
🇨🇦 CanMNT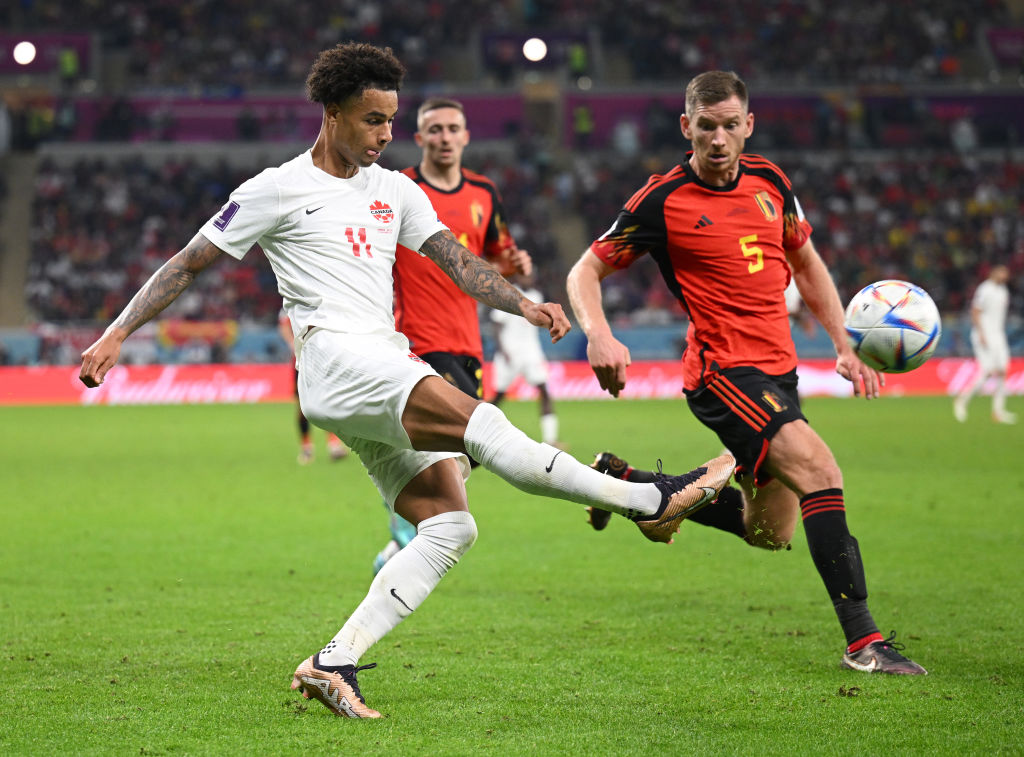 Lessons from Game 1: Someone call Lizzo, because we're feeling good as hell about CanMNT's tournament opener. Needless to say, Wednesday's 1–0 scoreline didn't accurately reflect the story of the match.
CanMNT started off hot on the press, outshooting the Red Devils 14-4 in the first half, and despite Belgium kicking it into high gear in the second 45 minutes, Canada never let up on their energetic attack.
That being said, Canada needs to work on finishing. Starting with an early missed penalty by star Alphonso Davies, the red and white never found their way to the back of the net. Chances are great, but it's goals that matter.
Players to watch: As expected, stars Davies and striker Jonathan David boldly led Canada's offense, but young gun Tajon Buchanan also showed he's a slick force to be reckoned with. With the trio's breakout speed and dogged determination, they're sure to be unrelenting as they chase an elusive World Cup goal.
Over on defense, center back Kamal Miller eased fans defensive concerns on Wednesday when he executed multiple key tackles and a beautiful aerial clearance to fend off Belgium's elite strikers.
Keys to success: If Canada can maintain their firecracker pressure against another aging squad in Croatia, CanMNT has a real shot at completing the upset (and closing the curtains on Modrić's likely last World Cup).
🇭🇷 The opponent: Croatia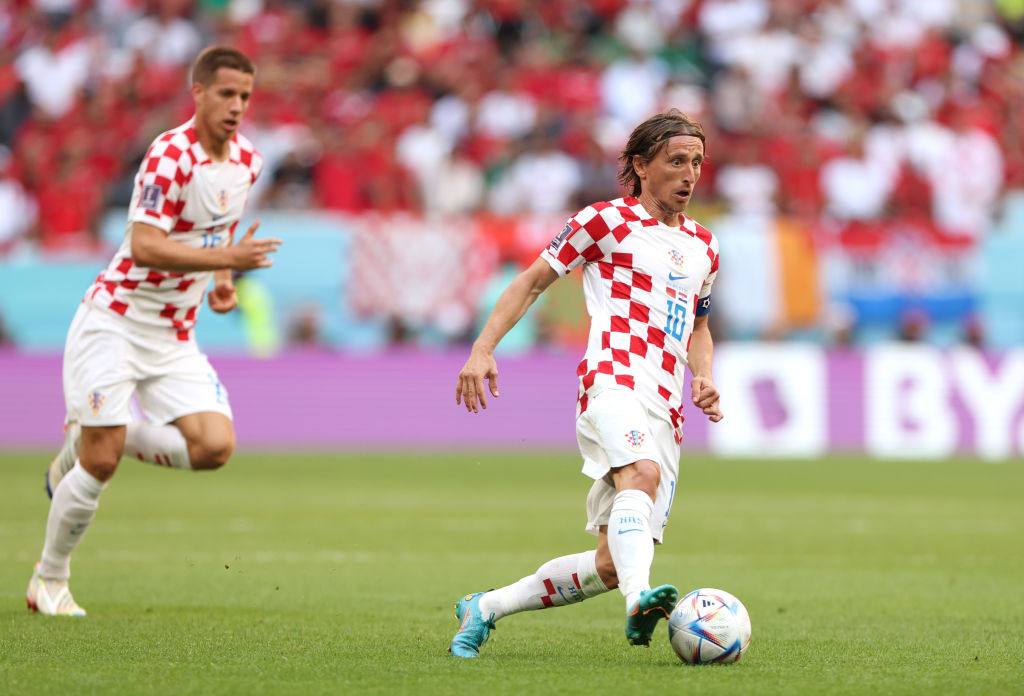 The team: After falling 4–2 to France in the 2018 final, Croatia is ready to lift the trophy themselves as their peak talent window begins to close. But after facing weaker squads in the qualifying window, the team will have to step up their game for the real competition.
Players to watch: Aforementioned star midfielder Modrić isn't Croatia's only offensive threat. Versatile forward and Tottenham Hotspur star Ivan Perišić and midfielder Mario Pašalić have the potential to be dangerous if they can reignite their previous spark.
Let's not forget about Croatia's phenomenal defense fuelled by the highly sought-after Joško Gvardiol. At the ripe age of 20 (!!!) Gvardiol is looking to make a name for himself on the global stage and has experience facing Canada's Alphonso Davies in Bundesliga, Germany's pro men's league.
Keys to success: With a slightly older squad, Croatia may not be as zippy as Canada, but with their experience, steady defense and technical attacking ability, they're favored over the newbie red and white lineup.