Good as hell
March 26, 2020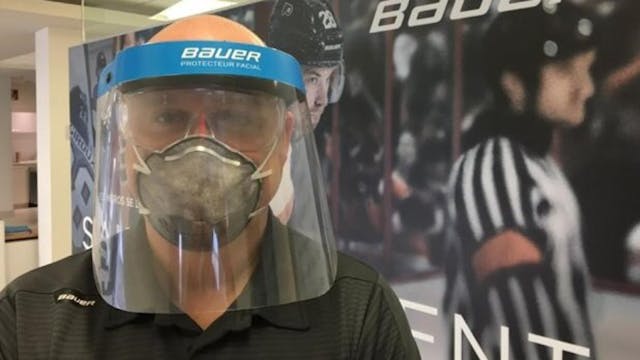 We salute you: The Vancouver Canucks put a hockey spin on the growing movement to salute healthcare workers. While Spaniards and Italians are continuing their nightly displays of gratitude, the Canucks are encouraging their fans to join them for a daily stick tap at 7 p.m. Just give it a little tap, tap, taperoo!
Take my money: Over a hundred athletes and sports organizations have joined Athletes for COVID-19 Relief, which is collecting and auctioning off sports memorabilia to raise funds for the Center for Disaster Philanthropy, and others, such as tennis legend Roger Federer and European soccer coach Pep Guardiola, are pledging huge (like 1 million euros huge) monetary donations to help other relief funds around the world.
Suit up: Hockey equipment manufacturer Bauer is in the PPE (personal protective equipment) business now. With no immediate demand for hockey garb, Bauer is repurposing its resources to make protective visors for medical staff. They're planning on pumping out 2,000 visors a day. So awesome.
Quid pro quo: Sportscaster Joe Buck is using his voice for good. In an attempt to stay in mid-season form, the commentator is doing play-by-play of random videos that fans are sending him on Twitter. The catch? If Joe picks your video, you have to pledge to donate to a charity. A good laugh for a good cause!