NHL: Standing with survivors
October 29, 2021
The GIST: Following Tuesday's report on the investigation into Chicago's NHL team's mishandling of 2010 sexual assault allegations, former player Kyle Beach has bravely revealed himself as John Doe.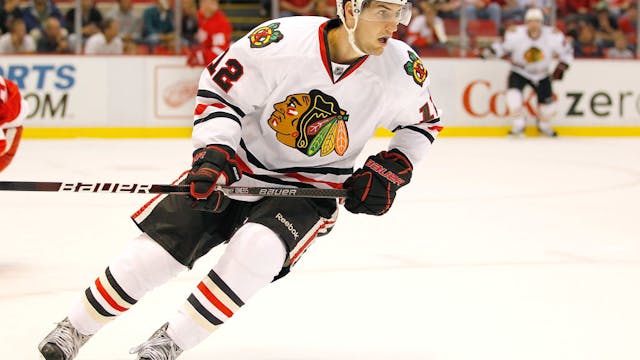 Source: Gregory Shamus/Getty Images
Content warning: The following contains discussion of sexual violence. As always, support survivors and .
The latest: In an with TSN on Wednesday, Beach (a 2008 first-round draft pick) courageously came forward as the John Doe who filed a lawsuit after being sexually assaulted by former Chicago video coach Brad Aldrich.
During the interview, Beach said, "I want everybody to know, in the sports world and the world, that you're not alone." So powerful.
The response: In the wake of Wednesday's interview, Chicago released apologizing to Beach, the NHL Players' Association (PA) and the NHL to all 32 clubs about "fostering a safe and inclusive culture."
This is all coming a little (read: 11 years) too late...and Chicago's response, in particular, feels disingenuous. In his since the interview, Beach said, "my battle is really just beginning as the Blackhawks continue to attempt to destroy my case in court."
What's next: As many journalists have pointed out, Chicago chose (and is still choosing) to protect a video coach instead of their own player, a survivor. Those in power continually protect their own and perpetuate this broken system. It's way past time for accountability.