Just kickin' it
January 30, 2020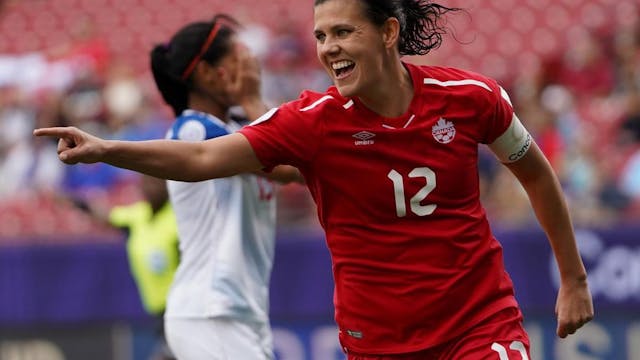 The GIST: The CONCACAF (Confederation of North, Central American and Caribbean Association Football) Women's Olympic Qualifying tournament is underway in Texas. Yes, you read that right: this tournament, which runs until February 9th, decides the Olympic fate of each squad. Not, not anxiety-inducing.
How it works: The teams are split into two groups of four: Groups A and B. After each team plays every team in their group, the top two from each group advance to the semifinals, which are played in California.
And winning the semifinal is a BFD, as the top two teams from the tournament clinch a spot in this summer's Olympic Games in Tokyo! No pressure.
What's happened so far: Our Canadian Women's National Team (CANWNT) is off to a fire start in Group B, beating Saint Kitts and Nevis 11–0 (no, really) in their opener. But the real story is that our Captain Canada, Christine Sinclair, scored her 185th international goal to break Abby Wombach's all-time international scoring record for both women and men.
Yes, the world's greatest goal-scorer, in the world's most played and most popular sport, is CANADIAN and we are so goddamn proud. What's next? Saturday's tilt with Jamaica at 5:30 p.m. ET. Click here to find out where to watch.