NFL Draft finished on Saturday
May 03, 2021
Seven rounds, 259 picks, and a record-tying four Canadians drafted to "the show:"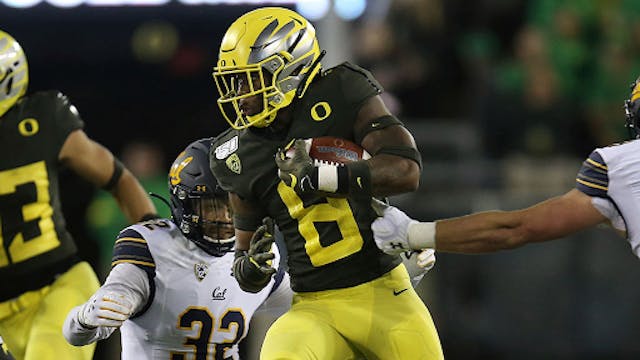 Source: NFL Draft/Twitter
🏈NFL: The NFL Draft finished on Saturday after seven rounds, 259 picks, and a drafted to "the show:" Safety was picked by the Miami Dolphins in the second round; cornerback and receiver were selected in the third; and thanks to Carolina Panthers' head coach , running back was chosen in the fourth. Remember those names.
🇨🇦Canada: It's a busy few days for Canada's major league teams. Last night, the Toronto Raptors faced the LA Lakers — and won 121–114 — and the Vancouver Whitecaps lost 1–0 to the Colorado Rapids.
⛳️Golf: Mike Weir is a winner again...and it only took him 13 years! The 2003 Masters champion won the Insperity Invitational with a 10-under par score, marking his first win on the PGA TOUR Champions (the men's pro 50+ league) and first pro win since 2007. Way to go, Weirsy.
🤨WTF: Former Olympian Caitlyn Jenner is running for governor of California her mouth. When asked about recent state legislation banning transgender kids from playing on sports teams that match their gender identities, the one-time track & field star, who is trans, said that she , because "we need to protect girls' sports in our schools."
We don't have to tell you how disgusted and disappointed we are with that statement, but we do want to give more context about these awful new bills popping up across North America, in this week's episode of , coming at you Wednesday.