CANWNT Begins SheBelieves Cup Today
February 18, 2021
The GIST: Need another reason to get hyped for the Tokyo Olympics? Look no further than the SheBelieves Cup.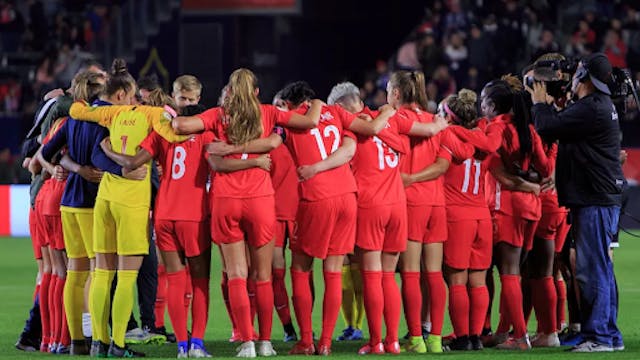 Source: Michael Janosz/ISI Photos
The set-up: The annual invitational soccer tournament starts today and is a four-team event hosted by the USWNT. Usually held between three U.S. cities, this year's tournament will take place entirely in Orlando, Florida, and the Canadian, Brazilian and Argentinian national teams have all been invited.
Every team plays three matches — one against each opponent — and the top team based on points (three for a win, one for a draw) after the round-robin is declared the winner. Unsurprisingly, the USWNT are the defending champions and favorites.
The squad: Starting with some bad news, national treasures Christine Sinclair, Kadeisha Buchanan and (pronounced HIGH-TAH-MAH) won't be joining the team, which could very seriously hinder our chances.