Master of none
April 09, 2020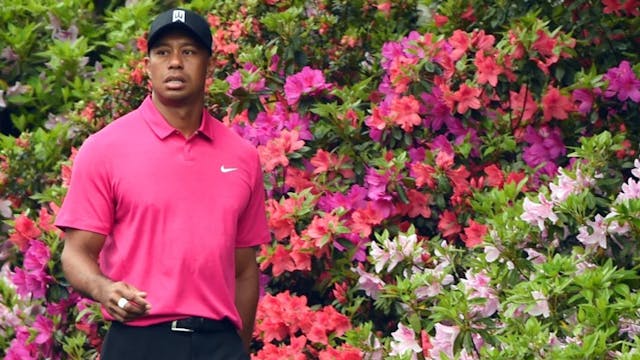 SOURCE: TIMOTHY A. CLARY/GETTY IMAGES
The GIST: Hockey playoffs aren't the only thing we're missing right now. The Masters, one of the most prestigious tournaments on the golf schedule, was supposed to begin today. But all is not lost!
Why's that?: Instead of canceling, the tournament organizers have wisely decided to postpone the Masters to November. This is the first time that the Masters has been postponed (though it was canceled from 1943 to 1945 due to WWII), and it's never not been held in the spring. The weather in Georgia is still golf-able in November, though we may miss out on the famous azaleas.
The Masters is usually the first of four majors on the PGA calendar, but it will now be the final major event (if everything goes as planned!). The PGA Championship was moved from May to August, the US Open pushed from June to September and the British Open, the oldest golf tournament in the world, was canceled outright. Welp.
What are the players up to in the meantime?: Tiger Woods, last year's Masters champion, decided to keep up an important tradition despite the postponement: the Masters Champions Dinner. Typically, on the Tuesday night of Masters Week, the previous year's champion gets to pick a meal to be served to all previous winners of the green jacket.
Tiger had already chosen his, um, "well-balanced" Masters meal back in February, which included steak, fajitas, sushi and sashimi. Along with his girlfriend, two kids (who all dressed in Masters green) and the family dogs, Tiger celebrated at home to keep the tradition alive.