Preview: 2021 NHL Season
December 03, 2020
The GIST: One of the many reasons we're looking forward to the end of 2020 is that the new NHL season is set to start on January 1st, 2021...or is it?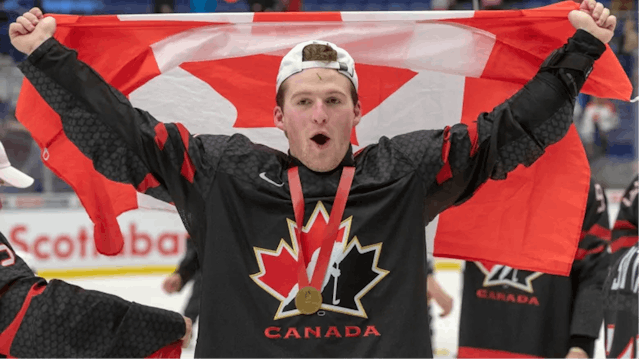 SOURCE: RYAN REMIORZ/THE CANADIAN PRESS
...isn't it?: Honestly, we have no idea. Yesterday, commissioner Gary Bettman said that the New Year's Day start is still "a work in progress," depending heavily on the advice of medical experts, but after the league's Return To Play committee meeting, it was reported that Bettman doesn't seem to be in much of a hurry.
You'd think he would be, as both sides — the team owners and the players' association (NHLPA) — are pressuring him to get something going. Unfortunately, the league is in the middle of a financial stalemate right now, and while a dreaded lockout is off the table, a season suspension is definitely a possibility. How very 2020 that would be.
Ugh. Any good hockey news?: The World Juniors are still on. After two positive COVID-19 cases last week, Team Canada's training camp still has another week in quarantine (brutal), but other participating teams have named their preliminary rosters and are starting training camps ahead of their travels to the Edmonton bubble. At least one of our holiday traditions is looking solid.
And if the bad news from the NHL proves true and the season is delayed, it could mean even better news for the World Juniors: first overall 2020 draft pick Alexis Lafreniére would be eligible and available to play for Team Canada. The decision needs to be made by Sunday. Sounds like a Festivus miracle is in store!