MLB Playoff Picture is Set
September 28, 2020
With 15 games left to play on the last day of the regular season, the MLB playoff brackets are in place.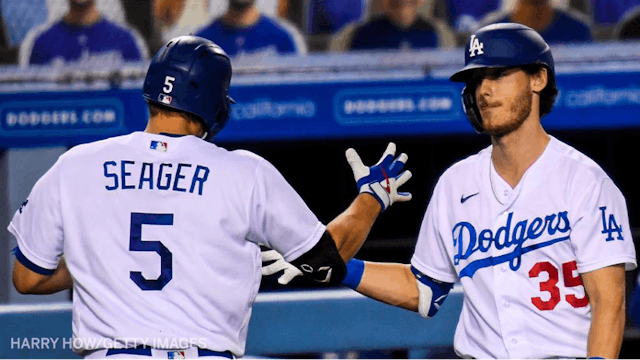 SOURCE: HARRY HOW/GETTY IMAGES
The GIST: Nothing like saving it to the last minute. With 15 games scheduled on the last day of the MLB regular season, the full postseason picture was finally set yesterday. Nothing like playoff baseball!
How's the postseason set up?: The MLB is divided into two leagues: the National League (NL) and the American League (AL). Those leagues are further divided into three divisions: the East, West and Central. For this year's playoffs, a total of 16 teams (up from the usual 10) will make the postseason: the top two teams from each of the six divisions, as well as the next two best teams in each league (who would usually face off in a single-elimination Wild Card game to move on to the next round).
This year, all teams will play in a best-of-three Wild Card series (which will be played in the higher ranked team's home stadium) to earn a spot in the best-of-five Division Series (which will take place in a bubble).
So who's in?: In the AL, the Tampa Bay Rays, Minnesota Twins and Oakland A's won their divisions, and the league-best LA Dodgers, Atlanta Braves and Chicago Cubs led their NL divisions.
Ahead of yesterday's smorgasbord, there were just two remaining playoff spots — both in the NL — with four teams fighting for them. In the end, the St. Louis Cardinals and Milwaukee Brewers came out victorious in the MLB version of musical chairs. For a look at all the playoff-bound teams, check out this bracket.
What happens now?: Four Wild Card series are set to start tomorrow and eight games are scheduled on Wednesday and Thursday. Get all your screens ready!