And the beat goes on
March 05, 2020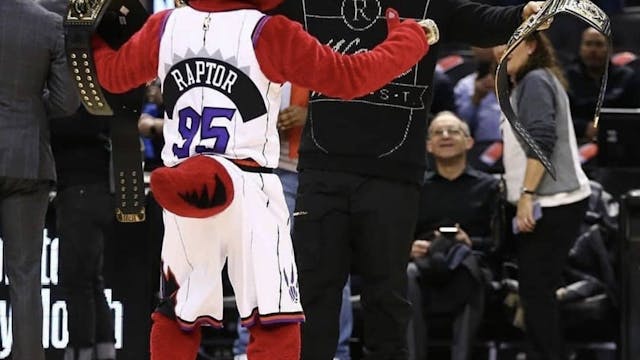 The GIST: Just like the NHL, the NBA is oh so close to the postseason too. And as if we ever had any doubt, the reigning champion Toronto Raptors are looking like strong playoff contenders.
Weren't they losing?: Yes, but not anymore. After a three game losing skid, the Raps finally broke the bad luck streak with a 123–114 win against the Phoenix Suns on Tuesday night. The Raps have had a season of highs and lows, going on a 16-game winning streak in January and February while also dealing with a slew of injuries.
The Raps need just a few more wins to clinch their playoff berth, and we thought tonight's game against the league-worst Golden State Warriors was going to be a sure thing. However, the Warriors are welcoming back their franchise superstar Steph Curry, who's returning from a broken hand that kept him off the court for 58 games. So who knows how this one's going to go down.
What else is going on in the NBA?: Zion Williamson is still in #BeastMode. The New Orleans Pelicans' No. 1 draft pick and Rookie of the Year contender put up 21 points against Luka Dončić and the Dallas Mavericks last night. Despite losing in overtime, Zion has now gone thirteen straight games with 20+ points, the only teenager to ever do that. When we were teens we were that productive too…