Bits & Bites: This Week in Sports
December 03, 2020
This week in Tennis, the NFL, and the NBA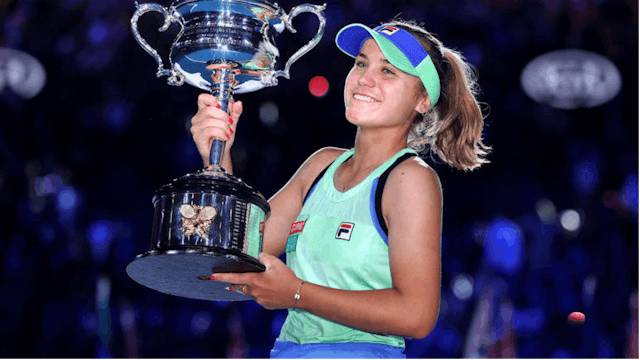 🎾Tennis: First it was the wildfires in 2020, now the pandemic in 2021...who's taking a murder hornet infestation to threaten the 2022 Australian Open? The first tennis major of the year, usually set to start at the end of January, will likely be pushed back by three weeks to February 8th to better accommodate a mandatory two-week quarantine. We can wait.
Speaking of next season, the Women's Tennis Association (WTA) is adopting a new naming system for their 2021 tournaments to better align with the men's Association of Tennis Professionals (ATP). Just one more step towards the WTA-ATP merger we've all been waiting for.
🏈NFL: This one's a head scratcher. Commissioner Roger Goodell stated that the NFL probably won't proceed with bubble environments for the playoffs after all, saying, "We feel strongly our protocols are working."
Goodell said this yesterday, the same day that the Pittsburgh Steelers and Baltimore Ravens finally played their Thanksgiving game after it was postponed three times due to COVID-19 outbreaks. The league also announced that there were 156 positive cases among players and personnel in the last two weeks of November. The irony.
🏀NBA: Christmas came early for LeBron James. The almost 36-year-old superstar signed a two-year, $85 million extension with the NBA champion LA Lakers yesterday. The new contract will take him into 2023, which is the same year his son Bronny could enter the league.
Russell Westbrook got his Christmas wish already, too. After asking for a trade from the Houston Rockets, where he spent one season, Russ is heading to the Washington Wizards in exchange for John Wall and a first-round pick. He must've been on Santa's nice list.
For the rest of us, the NBA gave us something to look forward to...five somethings, actually. The tentative Christmas Day schedule was released this week with five games scheduled over 12 hours. Deck the halls balls!