Kristie Mewis, USWNT End 2020 With Win
November 30, 2020
This week in Formula One, Soccer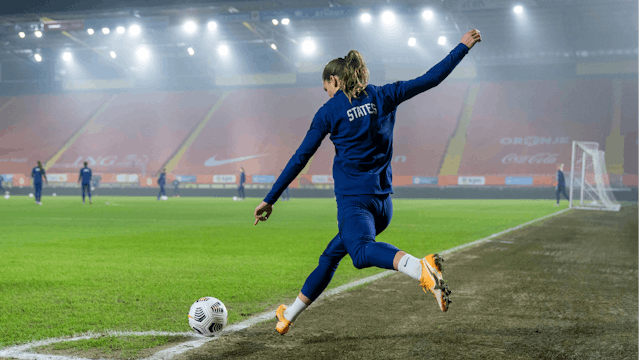 SOURCE: USWNT/TWITTER
🏎Formula One: French racecar driver Romain Grosjean is counting his lucky stars today. During the opening lap of yesterday's Bahrain Grand Prix, Grosjean's car crashed into a metal barricade, split in two and burst into flames. While crashes are pretty common in F1, accidents of this magnitude are once in a lifetime: this was the first F1 crash to involve fire since 1989.
⚽️Soccer: The Netherlands women's national soccer team never stood a chance against the U.S. women's national soccer team's (USWNT) star-studded lineup. The American aces beat their Dutch hosts 2–0 in Friday's friendly, thanks to goals from Kristie Mewis (her first since 2013!) and Rose Lavelle. The USWNT will get together next in January for a three-week training camp.
In other soccer news, the MLS is down to six teams. The New England Revolution continued their underdog journey with a win over Orlando City SC yesterday, and will face Columbus Crew SC in the Eastern Conference finals. The Western Conference semis are set for tomorrow and Wednesday. Keep up with the action here.