Diana Taurasi Returns and Sets New WNBA Record
June 28, 2021
The GIST: It was a jam-packed weekend of basketball, but let's start with the good stuff from the WNBA: Diana Taurasi is back.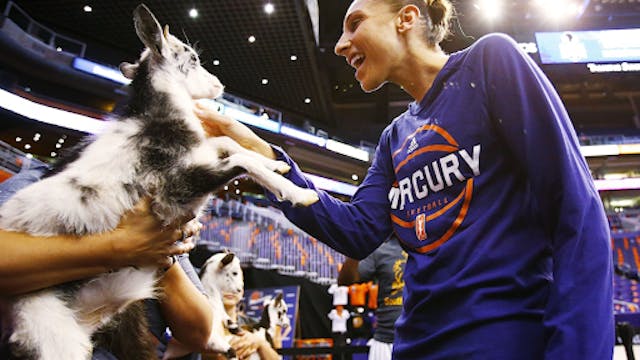 Source: Michael Chow/azcentral.com
WNBA: That's right, the GOAT returned to the court after recovering from a sternum fracture (ouch) to help her Phoenix Mercury defeat the LA Sparks 88–79 last night. And in classic Taurasi fashion, she set a new record in her return by becoming the first W player to reach 9,000 points.
NBA: The Milwaukee Bucks took a 2-1 lead in the Eastern Conference Finals last night with a 113–102 win over the Atlanta Hawks, largely thanks to an unreal fourth quarter performance from Khris Middleton, who put up 38 points. The Western Conference Finals could end today if the Phoenix Suns beat the LA Clippers in tonight's Game 5 at 9 p.m. ET. A quickie.
In front office news, : the Dallas Mavericks hired Jason Kidd — who has a history of domestic abuse charges and a — and the Portland Trail Blazers hired alleged sexual assaulter Chauncey Billups.
Meanwhile, candidates without assault allegations against them, such asBecky Hammon and Dawn Staley, remain available. We feel unseen.