Not So "Super" European Super League
April 22, 2021
The GIST: The not so "super" European Super League (ESL) is kind of folding just as quickly as it started.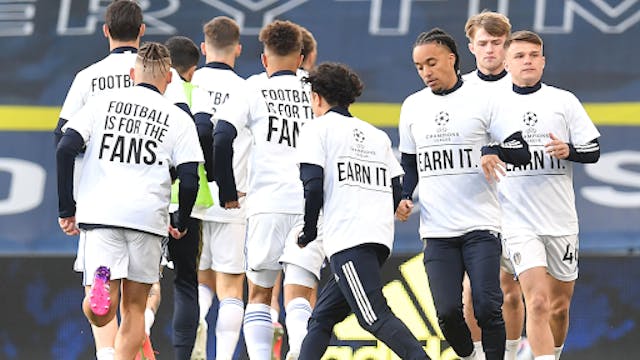 Source: NBC Sports Soccer/Twitter
Sunday: As we reported in , 12 of the top European soccer clubs announced late Sunday that they were forming the ESL. The announcement came as a total shock, even to .
The 12 founding ESL clubs planned to ditch the UEFA Champions League (the top club competition in soccer) and run their own, more North American-style elite tournament. The reason? Money and power, naturally.
Monday: Within about 12 hours, from participating in the Euros and World Cup, respectively. And though a Spanish court ruled against the ban, the damage had already been done. Fans took to the streets in protest, analysts , and players and coaches .
Tuesday: By the end of the day, all six English clubs pulled out, leaving the three Spanish and three Italian teams on thin ice. Public outrage — including that from British Prime Minister and the — continued. Twitter .
Wednesday: And then there were two. By yesterday, only FC Barcelona and Real Madrid (pronounced REY-al) — whose president Florentino Perez was the driving force behind the ESL — are . Technically the league but with dwindling membership, no new prospects and a terrible public image, it's just a matter of time before it's officially dead.
We'll give the ESL this: it would've been interesting to watch. But at what cost? We'll take a Champions League, a steadily-improving women's game, and a strong European grassroots program over that elitist BS any day.