FIFA announces "fan ban" in response to racial incidents
September 22, 2021
The GIST: Soccer's abhorrent racism problem continues to rage on, and FIFA is finally taking some baby steps to curb it.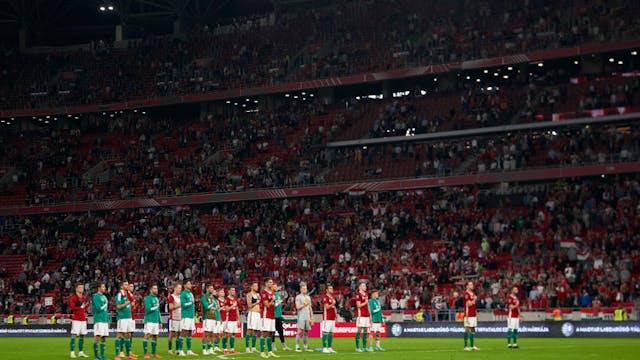 SOURCE: JAMIE SABAU/NHLI VIA GETTY IMAGES
The history: After towards English soccer players during an England vs. Hungary match in Budapest in June, handed down a two-match "fan ban" in July, meaning Hungary's next two home games in European UEFA-sanctioned tournaments will be played without fans (and, consequently, their dollars).
The latest: Unfortunately, that ban () didn't apply to international FIFA-sanctioned events. And September 2nd's World Cup qualifier, again featuring England vs. Hungary, in front of a packed Budapest crowd saw — you guessed it — the "racist behavior of numerous [Hungarian] supporters." Disgusting.
As a result, FIFA — a one-match penalty that will see Hungary host Albania in an empty stadium in October — along with a $217K USD fine. It's not nothing, but it's definitely not enough.