A little bit more
February 20, 2020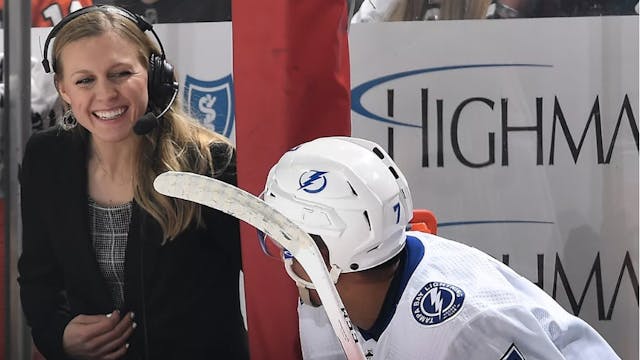 Hockey: We love International Women's Day. And this year, March 8th can't come soon enough. Why? Because for the first time ever, an NHL game will be broadcast and produced by an all-female crew, including former Canadian star Jennifer Botterill serving as the in-studio analyst.
This is a huge step in the right direction, but there are still rumblings online that this is a PR stunt. Is it? Maybe. But will it encourage more permanent female producers and broadcasters? You bet your bottom dollar.
Curling: The Scotties Tournament of Hearts — which decides the best women's curling team in Canada — has provided some of the most dramatic sports moments of the week. No, seriously. The most dramatic came on Monday when Team Canada coach (and father of skip Chelsea Carey) Dan Carey literally told an umpire to "shut up." Yikes.
And then there's Olympic champion Jennifer Jones, who has won more games than any other Scotties skip (aka captain) in history. She almost didn't qualify this year, but has now clinched a spot in the championship round. Don't call it a comeback. Check out the full results here.
NHL: Like viewers of The Bachelor's hometown visits this week, the Toronto Maple Leafs and Montreal Canadiens are looking for answers — and fast. At the beginning of the season, the Leafs were considered a top contender for the Stanley Cup, but they now find themselves fresh off a pair of v. ugly 5–2 losses and barely holding on to a playoff spot. Welp.
Meanwhile, the Habs (short for les Habitants) are much further back in the standings and just lost again to the league-worst Detroit Red Wings. Things are not going according to plan.