2021 NBA All-Star Game: This Weekend in Atlanta
March 04, 2021
The GIST: Not everyone is stoked that the NBA has chosen to hold an All-Star Game in the midst of a pandemic, but hey, at least they're making the best of it.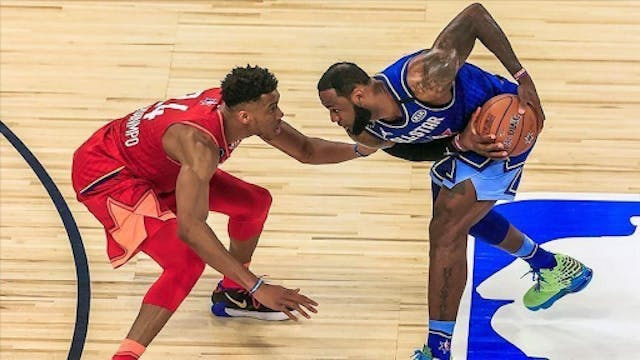 Source: Nuccio Dinuzzo/EPA-EFE
All-Star Game: This weekend's event in Atlanta — which includes the slam dunk contest, three-point contest, skills challenge and the All-Star Game itself — is in scholarship money for students of HBCUs (Historically Black Colleges and Universities).
Team LeBron James and Team Kevin Durant, along with the NBA, will also support Direct Relief, a humanitarian aid organization, and their Fund for Health Equity, which helps communities disproportionately affected by the pandemic.
Halfway mark: The All-Star break also marks the midpoint in the season, so here's a look at how things stand going into the back-half of the season:
Western Conference: The Utah Jazz are the only team in the NBA with single-digit losses, and they lead the No. 2 Phoenix Suns and No. 3 LA Lakers. On the flipside, the last-place Minnesota Timberwolves haven't even hit eight wins. Ouch.
Eastern Conference: While the Philadelphia 76ers are in the top spot, the Nets and rookie coach Steve Nash are sitting pretty at No. 2, just ahead of the Milwaukee Bucks, who've finished the last two seasons with the league's best record.
CA
Toronto Raptors: The All-Star break also marks the midpoint in the season, and unfortunately Canada's team is headed into the break on a sour note. Not only were no Raps — for the first time in eight years — selected as All-Stars, but they also lost 129–105 to the Detroit Pistons (the worst team in the Eastern Conference) last night.
They have one more chance to improve their 17-18 record tonight vs. the Boston Celtics at 7 p.m. ET.