Money, money, money
May 04, 2020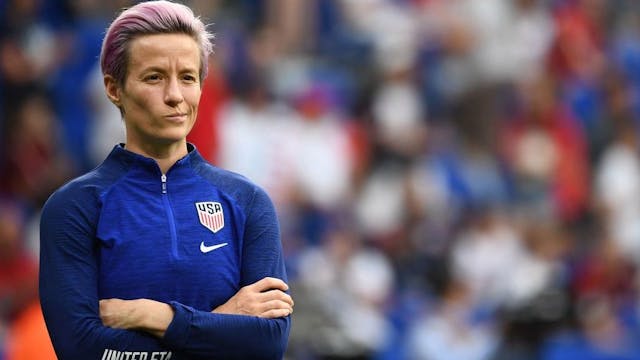 FRANCK FIFE/GETTY IMAGES
The GIST: In case you needed another reason to call 2020 a dumpster fire, the US women's national soccer team (USWNT) was dealt a major blow on Friday when part of their gender equality lawsuit was dismissed. Ugh.
Remind me, what's the backstory?: Last year, the USWNT filed a lawsuit against the US Soccer Federation (USSF), the sport's national governing body, on the grounds of gender discrimination. The lawsuit argues that the women's team was (and continues to be) paid significantly less than the men's national team (USMNT), despite the women generating more revenue.
The USWNT also argues that they've been given unequal resources, including worse training and travel conditions, and less promotion, support and development of their games and players.
Got it. So what happened on Friday?: A federal judge ruled against the USWNT equal pay suit, dismissing the claim on the grounds that they were actually paid more than the men's team during the period of 2015 to 2019 (in which the women's team won two FIFA World Cups while the men failed to qualify for one).
The women's team was so good, they earned a bunch of performance bonuses from winning so much. And because the men's team was, well, not good during this period, the USSF did end up paying the women more. That said, had the men simply qualified for the 2018 FIFA World Cup, they would've been paid much more than the women who won. *rolls eyes*
What happens now?: The USWNT will file an appeal against this latest ruling and will still work through the other part (i.e., unequal resources, etc.) of the lawsuit. A court date is set for June 16th (moved from May 5th because of COVID-19), but there's a good chance they'll settle out of court before then. In the meantime, Uncle Joe wants them to keep fighting for equality. And we do too.