26th MLS Season Starts Tomorrow
April 15, 2021
The GIST: So much soccer, so little time! With the NWSL Challenge Cup officially underway, it's time for the men to lace up their cleats and return to the pitch with the 26th MLS season starting tomorrow.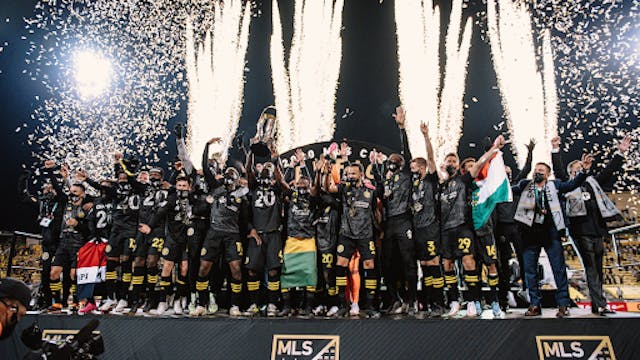 Source: Columbus Crew SC/Twitter
The season: With the addition of expansion team Austin FC, a record 27 teams will participate this season. Beginning a month or so later than normal, the regular season will run until November 7th, and the postseason into December.
And with the border restrictions still in place, the three Canadian teams — Toronto FC, Vancouver Whitecaps and the newly-renamed CF Montréal (RIP Impact) — will with other MLS teams.
Who to watch: The defending MLS Cup champs, Columbus Crew SC, are one of the favorites to repeat, while last year's Supporters' Shield (awarded to best regular season team) winners Philadelphia Union are dealing with a revamped roster and younger (read: inexperienced) talent.
The Seattle Sounders FC (who have played in four of the last five Cup finals), Portland Timbers and Toronto FC are all frequently favored, but since all are dealing with offseason injuries, LAFC should have the best chance to spoil Columbus' fun.
Who to cheer for: DC United. They don't have the strongest roster, but as general manager, and we're totally here for only the second female GM in MLS history.