Sunday at the Masters
April 11, 2021
HELLO, FRIENDS! And welcome to Sunday at the Masters. *said in our best Jim Nantz voice* As we head into the final day of the most prestigious event in men's golf, we put together a collection of our favorite fun facts, memorable moments and unforgettable champs in Masters history to get you set for the big day. Grab a mimosa and settle in.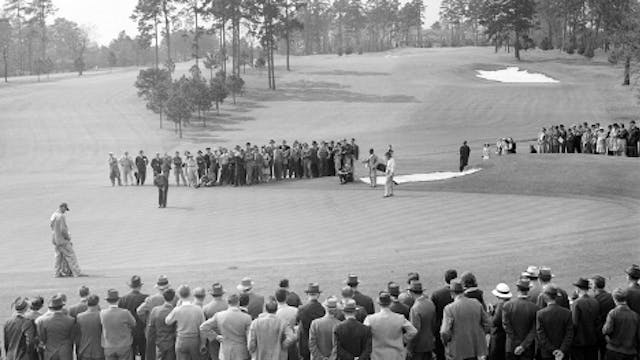 Source: Masters Historical Imagery
QUOTE OF THE DAY
"I must admit the name was born of a touch of immodesty."
—Augusta National Golf Club co-founder and President in Perpetuity Bobby Jones, on why it's called the Masters.
🐅 Eye of the Tiger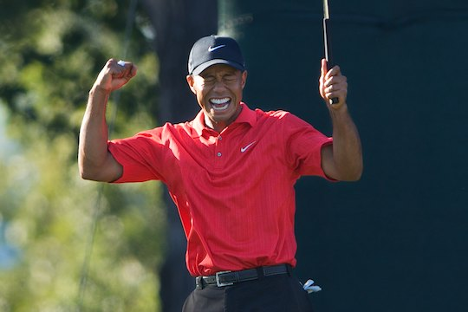 While not the winningest Masters champ in history (that's Jack Nicklaus, who we'll get to in a minute), Tiger Woods is arguably the most notable. Tiger began his reign as golf's top guy in April 1997 with his first Masters win, only eight months after turning pro. At just 21, he was (and remains) the youngest Masters champ ever.
Tiger's next green jacket came in 2001 — capping off four straight major wins for the first time in men's golf history — and he defended his Masters title in 2002, before his fourth win at Augusta in 2005.
That said, Tiger's most spectacular win came two years ago. After knee injuries, back surgeries, rehab, divorce and immense public scrutiny, Tiger "returned to glory" at the 2019 Masters, winning his fifth green jacket. Shivers.
💯 Age is but a number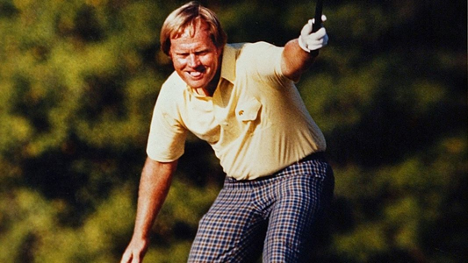 Tiger is just one win short of tying Jack Nicklaus, who holds the all-time Masters record of six career victories. And much like Tiger, Nicklaus' most recent win was his best: by winning the 1986 Masters at age 46, he set the record for oldest player to ever win.
After a long and fruitful career in which Nicklaus won 17 majors, "The Golden Bear" entered the 1986 Masters 11 years removed from his last tournament victory, with many doubting he'd make the cut.
Instead, Nicklaus proved the haters wrong, making the cut and shooting a shockingly low 65 in Sunday's final round to win his 18th, and last, major. What a way to go out.
🔢 By the numbers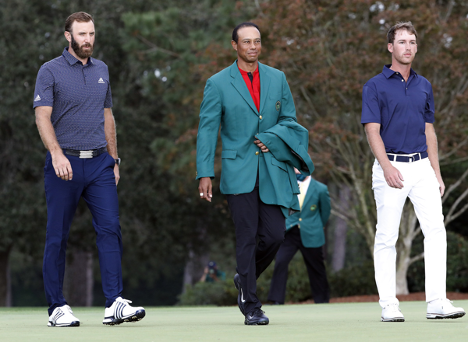 $70,000: The amount Bobby Jones and Clifford Roberts paid for the land upon which they built Augusta National Golf Club in 1931. A steal.
1934: The year the first Masters was held, and won by Tim Horton Smith.
1949: The first year the green jacket was awarded. Three-time winner Sam Snead rocked the look.
1990: The year Fanny Sunesson became the first and only female caddie to win at the Masters, holding the bag for Nick Faldo.
50: The most consecutive Masters appearances, set by the late Arnold Palmer between 1955 and 2004.
33: The number of hole-in-ones made at the Masters (not including this skipper from Jon Rahm's 2020 practice round).
20-under: The lowest 72 hole (aka four-round) score in Masters history, recorded by first-time champ Dustin Johnson (DJ) in 2020.
3: The number of Masters champs — Tiger, Nicklaus and Faldo — who have defended their title. And after DJ missed the cut on Friday, that number will stick for at least another year.
🙋‍♀️ Fanny at the Masters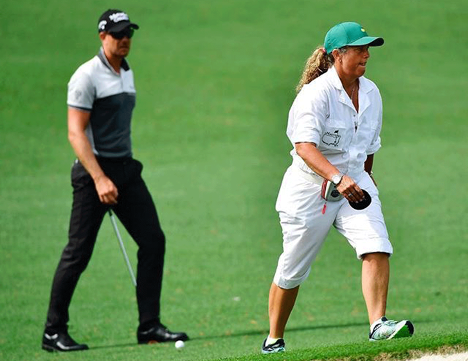 Back to caddie Fanny Sunesson. No woman has ever played in the Masters, and Augusta National only started allowing female members in 2012, which makes Sunesson's appearance at the 1990 Masters all the more amazing.
The Swedish native began golfing as a child, beating the likes of LPGA legend Annika Sörenstam before joining Faldo at the end of 1989 and working with him for a decade throughout his second and third Masters wins in 1990 and 1996.
She also caddied for Sergio García and Adam Scott (though not at the time of their Masters wins) and last worked at Augusta when she filled in as fellow Swede Henrik Stenson's caddie in 2019.
These days, Sunesson is retired from caddying and spends her time coaching pros, but she'll forever be in the Masters' record books as the first woman who could...and did.
💬 What's in a name?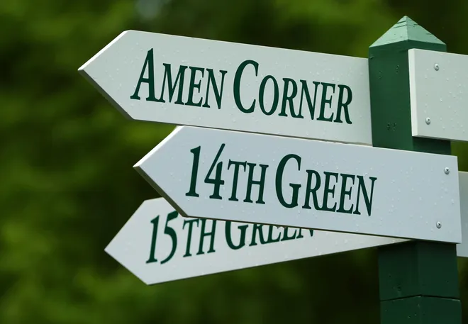 Patrons: Augusta National has very strict rules about what visitors can be called. Announcers are prohibited from saying "fans" and "spectators," instead they're called "patrons" who are part of "the gallery." After CBS commentator Jack Whitaker referred to an excited crowd as a "mob" during the 1966 Masters, he was banned from the tournament until 1972. Harsh.
Flowering Crab Apple: Augusta National is built on a plant nursery site, and each of the 18 holes are named after a flower, tree or shrub found on the course. Flowering Crab Apple, for example, is the name of the fourth hole.
Amen Corner: From the second half of the 11th hole to the first half of the 13th, Amen Corner is a section of the course where tournaments have been won and lost. The area was named by a Sports Illustrated writer after a jazz song called "Shoutin' In That Amen Corner."
⛳️ Talkin' 'bout playoffs?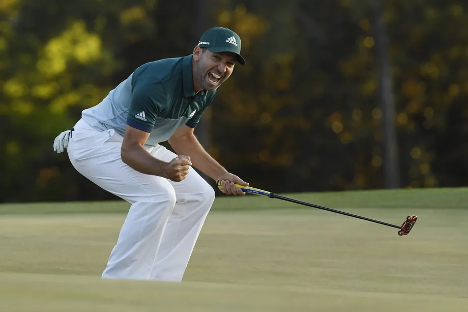 Yes, even golf has playoffs sometimes. If two or more golfers are tied at the end of the fourth round, they move on to a "sudden death" playoff where they go head-to-head in a replay of the 18th hole. If they're still tied, they move to the 10th. No playoff has ever gone to a third playoff hole.
The first Masters to go to a sudden death playoff was in 1979, when Fuzzy Zoeller (pronounced ZEH-ler) won, becoming just the third rookie to win the Masters.

Since then, another 10 Masters were won in a sudden death playoff, most recently Sergio García's in 2017.
👀 Watch and see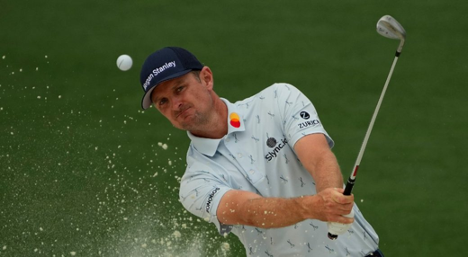 Will we see another hole-in-one today? Another winner decided by a playoff? Will Amen Corner ruin yet another sure thing like Jordan Spieth's 2016 collapse? Will we see a handshake attempt more awkward than two-time winner Bubba Watson with then-Augusta chairman Billy Payne? You'll have to watch and see.
The final round begins on CBS and TSN at 2 p.m. ET today, and you can follow along with the leaderboard here. Happy Gilmore golf-watching!