Sunday Scroll: Everything you need to know about the WNBA Finals
September 11, 2022
The No. 1 Las Vegas Aces host the No. 3 Connecticut Sun in Game 1 of the WNBA Finals today at 3 p.m. ET, so of course today's Scroll has everything you need to know before tip-off. Time to get'cha head in the game.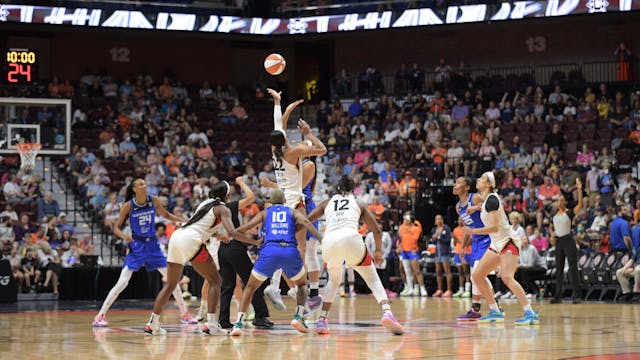 SOURCE: ERICA DENHOFF/ICON SPORTSWIRE VIA GETTY IMAGES
✏️ The setup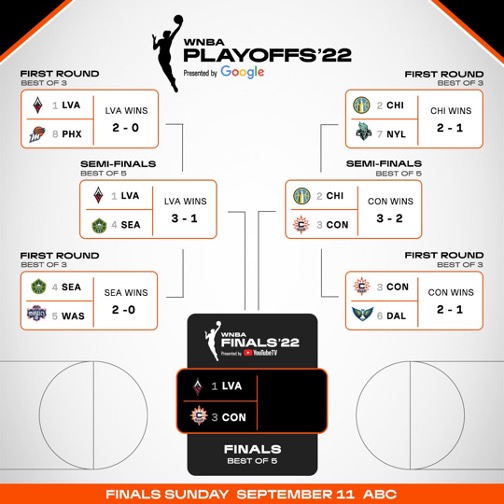 First, a quick refresher on the playoffs so far. The Aces and Sun are the final teams standing from the original eight-team postseason field. They withstood a best-of-three first round, then a best-of-five semifinal to advance to the best-of-five finals.
Top-seeded Vegas holds home court advantage, so they'll host today's Game 1 and Tuesday's Game 2 before both squads hop on their charter flights (yay!) and head to Connecticut for Thursday's Game 3. Truly soaring, flying.
In addition to the trophy, there's added moola at stake after the W bumped the playoff bonus pool up to $500K earlier this summer, meaning players will earn roughly double what they did last season.
👊 The matchup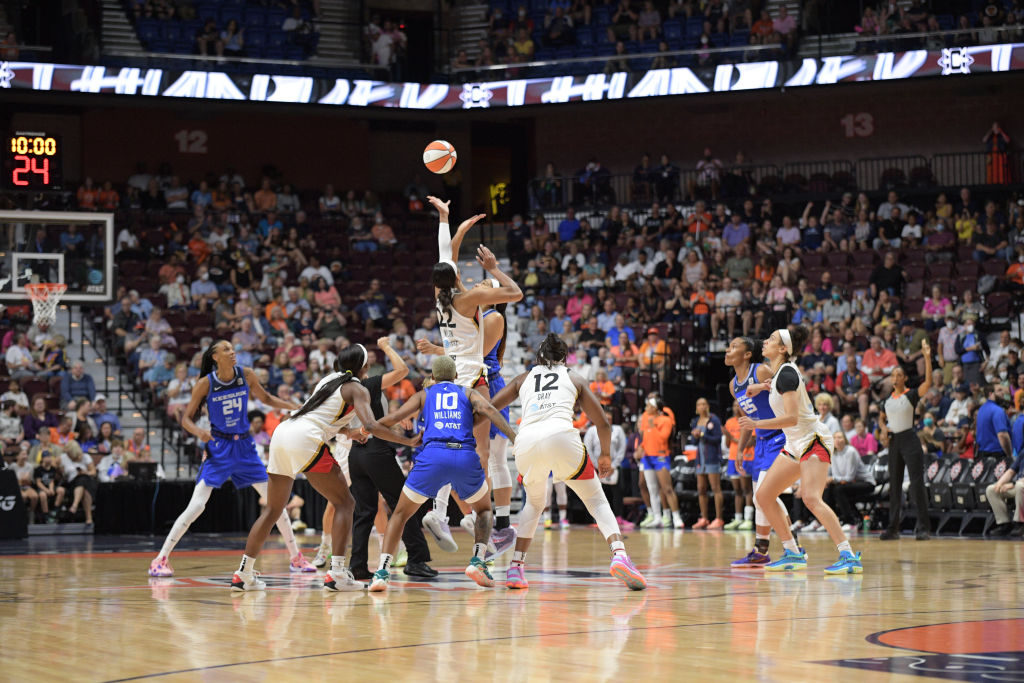 The Aces enter as clear frontrunners, especially having won two of the three regular season matchups against the Sun. But the tale of the tape is closer than you might expect.
Each of those clashes was decided by a single digit margin and Vegas' most recent win came while Sun superstar Jonquel Jones (more on her later) was out with COVID-19.
Plus, that last meeting was nearly two months ago, on July 17th. In the postseason? Anything can happen.
🃏 No. 1 Las Vegas Aces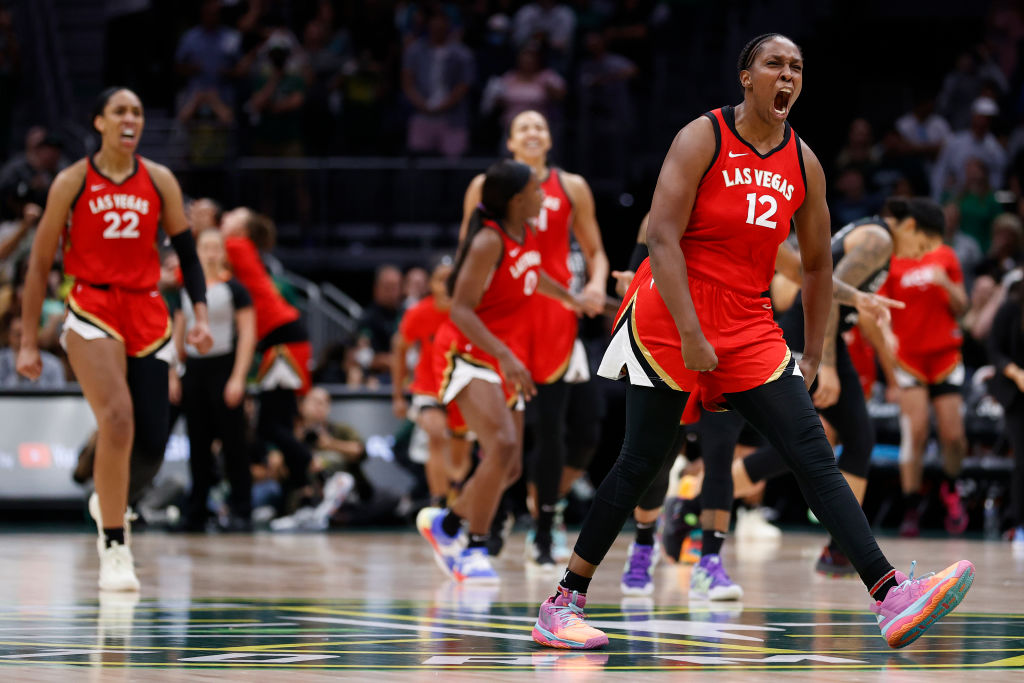 How they got here: Vegas made quick work of the short-handed No. 8 Phoenix Mercury in the first round, winning Games 1 and 2 by 16- and 37-point margins, respectively.
Players to watch: It's a full house of talent in Vegas with 2022 MVP (the second of her career) and Defensive Player of the Year A'ja Wilson headlining the squad.
And if you thought her regular season was impressive, Wilson's only improved when it matters most — she's averaging 20.5 points and 10.8 rebounds throughout the playoffs.
Another postseason standout? Chelsea "Clutch" Gray. The sharpshooter has been unstoppable, averaging a team-leading 24 points per game. Hard to guard that.
Key to success: Offense, offense and more offense. Vegas' lone postseason loss came on a quiet eight-point night from Wilson. The squad is lacking bench depth, meaning they'll have to go all in on the superstar trio of Wilson, Gray and 2022 All-Star Game MVP Kelsey Plum to hoist their first franchise WNBA championship trophy.
☀️ No. 3 Connecticut Sun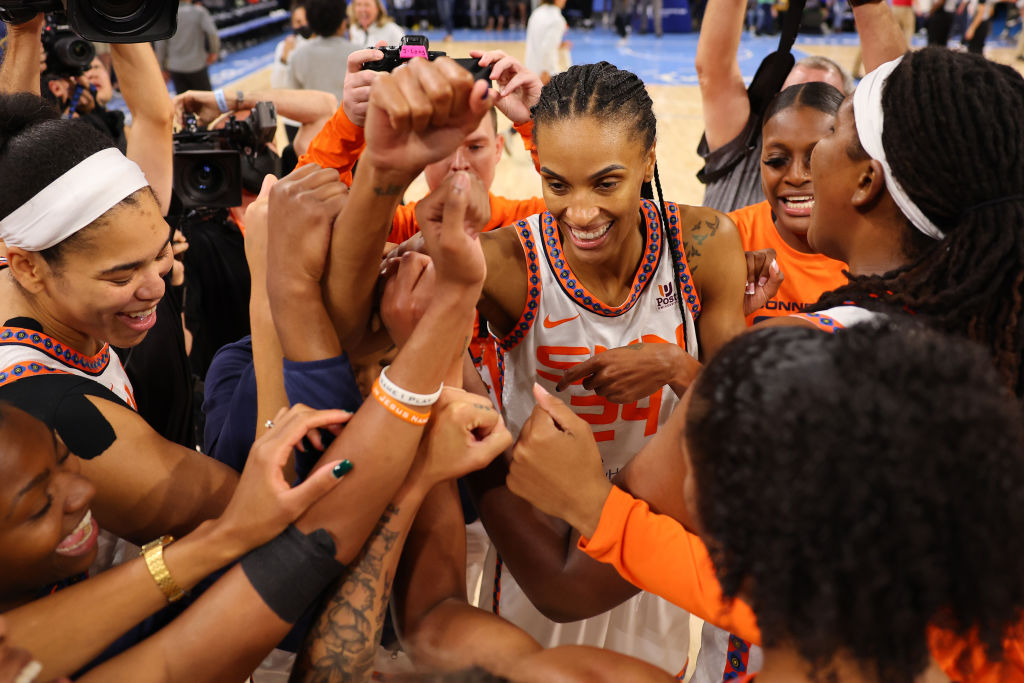 How they got here: It's been a grind for Connecticut who went the distance in both their first round matchup against the No. 6 Dallas Wings and their semis tilt with the defending champ No. 2 Chicago Sky.
The Sun clearly shine bright in winner-take-all games. The squad topped Dallas by 15 points in Game 3 to advance to the semis, and dominated the Sky in Game 5's fourth quarter to punch their ticket to the Finals on Thursday. Procrastination has its perks.
Players to watch: If Game 5 is any indicator, you'll need to layer on the sunscreen while watching the Sun's entire starting lineup — each baller sank double-digits on Thursday, led by DeWanna Bonner and Jonquel Jones, who put up 15 points apiece.
But the difference-maker for Connecticut could be a player coming off the bench — Sixth Player of the Year Brionna Jones. After a surprisingly quiet semis series, she'll need to make a big impact on the biggest stage.
Key to success: They say defense wins championships, and the Sun are going to need a lot of it to stop the explosive Aces attack. Lucky for Connecticut fans, disruption is the name of their game — they're averaging 7.3 steals per game this postseason, second best in the W.
Plus, the Sun heat up the boards, pulling down a league best 40.1 playoff rebounds on average. More of that and we could be in for an upset. Somebody call Drake.
📺 How to tune in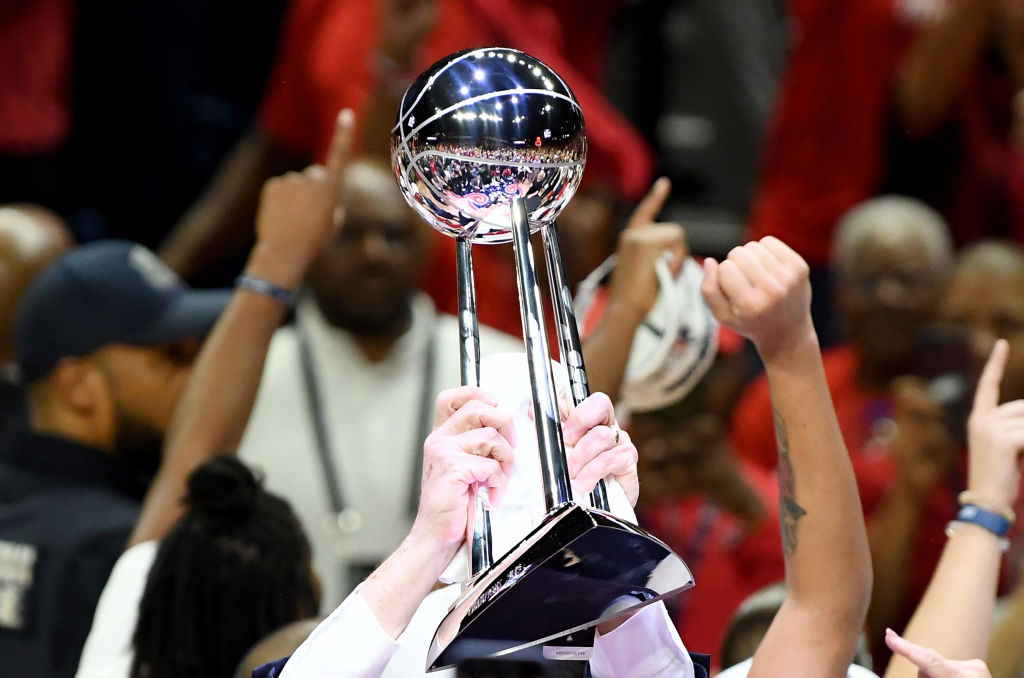 As mentioned, Game 1 tips off today at 3 p.m. ET on ABC in the U.S. and TSN in Canada, with the remaining games airing on ESPN (U.S.) and Sportsnet or TSN (Canada).