Canadian Women's National Hockey Team starts off strong against ROC
August 23, 2021
The GIST: Though it's been nearly two years since we've seen the Canadian women's national hockey team in action, it looks like they haven't missed a beat.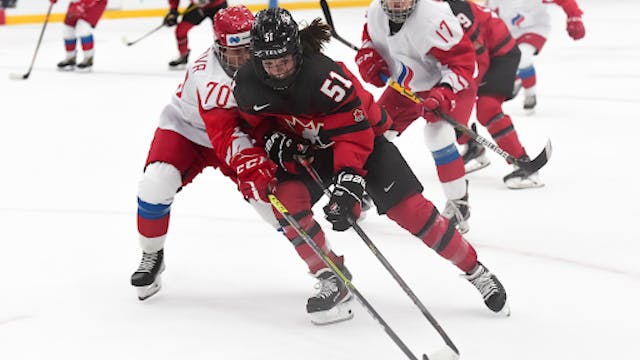 Source: Hockey Canada/Twitter
In action: The IIHF Women's World Championship (WWC) started Friday (and ICYMI, read our primer ), and the red and white superstars are atop the Group A after two wins.
Last night's 5–1 win over ROC was slow to start, but a started the scoring, and Canada never looked back. They'll meet Switzerland — who are still searching for a win — tomorrow at 6 p.m. ET.
After beating Finland 3–0 last night, Canada's archrivals, Team USA, sit in second, while the Czech Republic leads Group B.