Exciting Action Continues for Day 4 of Euros
June 14, 2021
The GIST: As we're sure you read about in Friday's Special Edition newsletter, the Euros are underway. Here are a few things to know as we head into Day 4: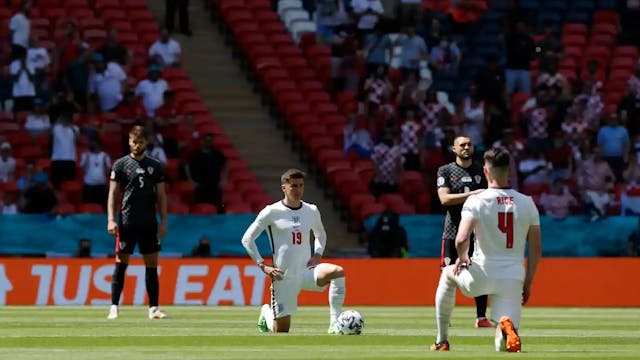 Source: Tom Jenkins/The Guardian
❤️Christian Eriksen is stable: In a very scary moment in Denmark's first match against Finland on Saturday, Danish footballer Eriksen collapsed on the field due to a now-confirmed cardiac arrest, requiring trainers to use a defibrillator and while on the pitch.
🏴󠁧󠁢󠁥󠁮󠁧󠁿England gets booed: Despite and players, the team was still booed by their home crowd when they took a knee ahead of yesterday's first match against Croatia (which England won 1–0). Disgusting. For more on this continuing act of racism, check out of The GIST of It.
🗓On the schedule: There are today, but only one is a can't-miss: Spain vs. Sweden at 3 p.m. ET. With both teams dealing with COVID-19 woes, some youngsters will be in the spotlight.