NHL round up
December 15, 2021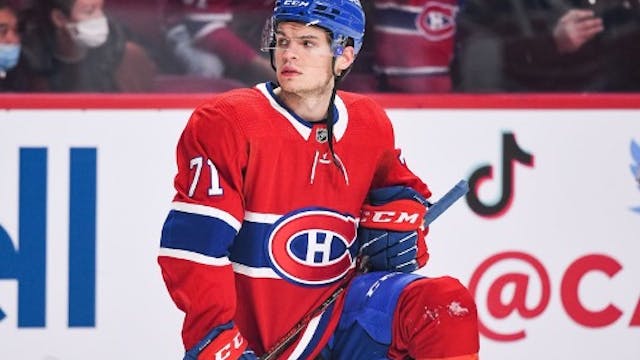 CANADIENS MONTRÉAL/TWITTER
The GIST: Approaching the midway mark of the season, Canadian teams are either riding high or are at the bottom of the barrel, and there ain't no in-betweens. Well, except for the Winnipeg Jets.
Eastern Conference: Despite the snow, it hasn't been the most wonderful time of the year for Canada's Eastern teams.
After many injuries and COVID-19 issues, the Montreal Canadians are last in the Atlantic Division, with the Ottawa Senators sitting second-to-last. Even worse, after last night's loss, the Canadiens are on a seven-game losing streak.
On the flip side, the Toronto Maple Leafs — after struggling early in the season — are in a tight battle for first in the Eastern Conference. Is it a jinx to say it might finally be their year? Even artist Johnny Orlando knows this isn't a team to sleep on.
Western Conference: Over on the West Coast, the Vancouver Canucks have won five straight after firing their general manager and head coach earlier this month. Never count out the underdogs orcas.
Meanwhile, milestone performances fueled the Edmonton Oilers and Calgary Flames to the top half of the Pacific Division. However, the Albertans are feeling the effects of COVID-19, with the Flames particularly burned, postponing play until at least tomorrow.