Competition intensifies for NHL playoffs
May 27, 2021
The GIST: Tonight could be the night we find out who plays the Winnipeg Jets in the second round of the Stanley Cup playoffs…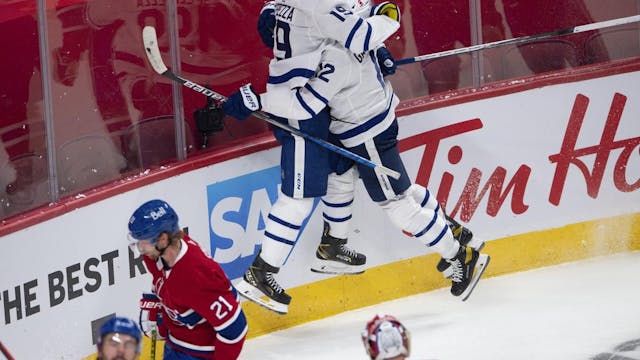 Source: Ryan Remiorz /The Canadian Press
North Division: The Montreal Canadiens and Toronto Maple Leafs are set for the second-most exciting hockey game on TV today (we'll get to the PWHPA in a second). The Leafs lead the series 3-1 after a 4–0 win in Game 4, where Leafs goalie Jack Campbell recorded his first-ever NHL playoff shutout.
The best-of-seven series could end with a Leafs' win at home tonight, which (knock on wood Leaf fans) would be their first playoff series win since 2004. Or, the Habs could win and we'd go to Game 6. Puck drops at 7 p.m. ET.
The other divisions: Three teams played for their lives last night in crucial Game 6's. Shockingly, the Pittsburgh Penguins were upset by the pesky New York Islanders, who won the series 4-2 and will now move on to play the Boston Bruins.
Not shockingly, the Tampa Bay Lightning beat the Florida Panthers to move on to round two, while the Minnesota Wild beat the Vegas Golden Knights to force an always-entertaining Game 7.
PWHPA: Okay, now the fun stuff. Today is day four of the , and so far, Montreal-based Team Bauer is killing it.
They won their first two games, and collected thanks to Marie-Philip Poulin's short handed goal in Monday's 3–2 win over Team Sonnet (Toronto) and the more than five goals scored in Tuesday's 6–1 rout over Team Scotiabank (Calgary).
They were off yesterday, when Team Sonnet took the W over Team Scotiabank, but are back in action against Sonnet today at 5 p.m. ET.