Postpone culture
March 19, 2020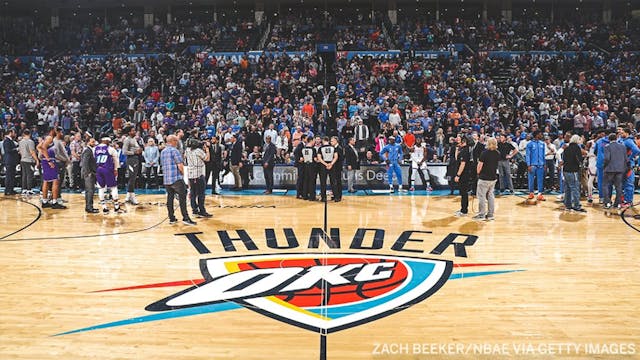 The GIST: Can you believe it's been only one week since all sports were canceled? Longest. Week. Ever.
Wait. Is everything actually canceled?: Okay, not canceled canceled, but super postponed. The NBA season is suspended until at least late April (though we have no way of knowing how realistic that even is) and the NHL is suspended indefinitely. The start of the MLB season, which was set for next Thursday, has been put off until at least mid-May.
What about other sports?: The ATP and WTA tennis seasons have been put on hold until June 7th, with the French Open Grand Slam moving from May to a tentative September 20th start. This summer's UEFA Euro Cup, a BFD European soccer tournament held every four years, has been pushed to 2021 (no word on how that will affect subsequent tournaments), and the Kentucky Derby, the largest horse racing event in North America, is now set for September 5th.
How is this affecting the leagues and teams?: Financially, it's a bit of a mess. The MLB could stand to lose the most because their March to October season is weather dependent. Meanwhile, the NBA is looking to extend its credit line (aren't we all?) by $550 million to $1.2 billion (must be nice) to cover any potential expenses incurred over the next few weeks or months.
And if the NBA is forced to cancel the season outright, Disney (the parent company of ESPN, which owns NBA broadcast rights) is projected to lose around $481 million in ad revenue. Ouch.
And have any other players been infected?: Unfortunately, yes. On Tuesday, the Brooklyn Nets reported that four of their players have tested positive for COVID-19, bringing the NBA's total cases to seven. Nets star and two-time NBA champ Kevin Durant confirmed that he was one of the four and is quarantining at home.
And late Tuesday night, the Ottawa Senators revealed that one of their players has tested positive as well, marking the NHL's first COVID-19 patient. They haven't said who, but all NHL players had been asked to self-isolate before this case anyway.
How are the athletes staying healthy?: Tennis legend Serena Williams has gone full lockdown. She posted a video to say she's going into a self-imposed six week quarantine to protect herself and her family, and, lucky for us, will keep us updated via Instagram.
And how are they helping?: Seattle Seahawks QB Russell Wilson and his wife, Ciara, are following the Currys' lead and donating one million meals to the Seattle community, and Swedish soccer superstar Zlatan Ibrahimović (pronounced EEB-RAH-HEEM-OH-VITCH), who plays for AC Milan, has started a fundraiser to help Italian hospitals cope during the COVID-19 outbreak.
Since the start to the Formula 1 season was canceled, the car engineers from four F1 teams have agreed to use their newfound free time to help the UK government build much needed ventilators and other medical equipment. Um, cool!