Habs and Leafs square off in Game 7
May 31, 2021
The GIST: Today's the day: Game 7 of the Stanley Cup playoffs between the Toronto Maple Leafs and Montreal Canadiens. Baby, this is what we came for.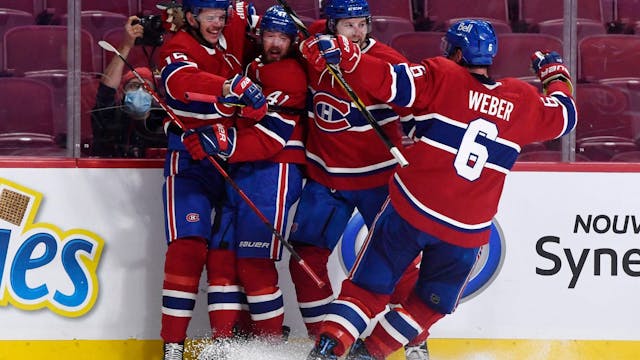 Source: Eric Bolte/USA TODAY Sports
Game 6: Before we get into tonight's game, let's look back at one of the most electric editions of Hockey Night in Canada since . Saturday night's game included something our country hasn't seen in 444 days: fans.
Montreal's Bell Centre allowed 2,500 Habs, Leafs (and for some odd reason, ) fans to attend the game and karaoke-style.
Game 7: Which brings us to 7 p.m. ET tonight. The Habs and Leafs will square off in Toronto for their first Game 7 since 1964. Toronto won that tilt (and went on to win the Cup), but will history repeat itself? TBH, we're scared to guess.
Toronto is the better team (in this series anyway), but hasn't been at their best. They'll need stars like Mitch Marner and Auston Matthews in order to win their first playoff series in 17 years.
The next round: While the North Division's first round wraps up, the rest of the league is already onto the second round. The Boston Bruins, Tampa Bay Lightning and Colorado Avalanche are each up 1-0 over the New York Islanders, Carolina Hurricanes and Vegas Golden Knights, respectively.