Something good
June 01, 2020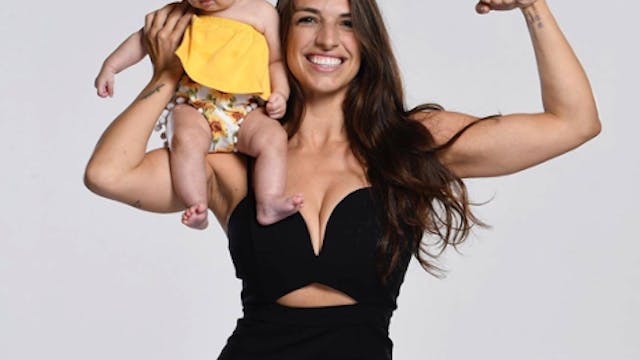 MACKENZIE DERN/FACEBOOK
Show me the money: Things are tough right now, so maybe it wasn't the best time for Forbes to take a break from their Kylie Jenner investigation to release their annual "Highest-Paid Athletes in the World" list. But they did, so here's "the gist" of the important bits:
Roger Federer topped the list after making $106.3 million over the past year, becoming the first tennis player to ever do so. The only women on the list were fellow tennis superstars, Naomi Osaka and Serena Williams, who came in at 29th and 33rd, respectively.

Thirty-five NBA players made the list, earning a combined eye-watering total of nearly $1.2 billion. Interestingly, not a single hockey player broke the top 100. But somehow, we don't feel that bad.
Oh mama: Saturday night was fight night for the Ultimate Fighting Championship (UFC) — because, you know, Elton said it was alright — and new mom Mackenzie Dern kicked ass. Dern performed the first-ever leglock submission in women's UFC history herstory, winning her match in the first round, and is now looking ahead to make herstory again as the first mom to win a UFC championship.
Blue jean baby: One of the few glorious things about being in quarantine is that we can wear comfy clothes all the time. Unless you're Johnny Gregorek, that is. The middle-distance runner and US Olympic hopeful decided to set a world record and run the fastest mile while wearing blue jeans, running it in 4:06.25, beating the previous record by more than five seconds.
We know what you're thinking: "why TF is he running in jeans?" Gregorek was running in honor of May's Mental Health Awareness month, raising over $31,000 for the National Alliance on Mental Illness in honor of his brother Patrick, who had long struggled with mental health before his death last year at the age of 21. A great run for a great cause.