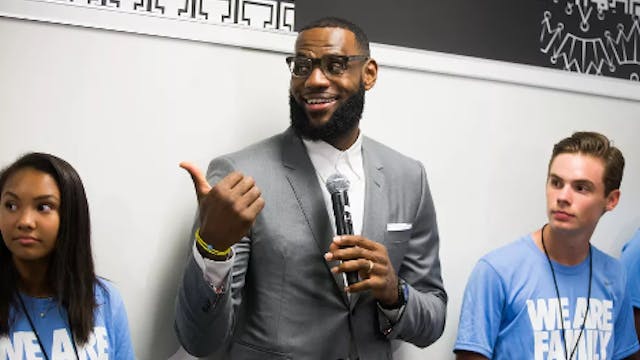 ALLISON FARRAND/NBAE
The GIST: Because we all need something to make us smile right now, here's some good news about athletes working together amidst COVID-19.
Graduate Together: In honor of the high school seniors missing their graduations this year, the LeBron James Family Foundation is producing a TV special called Graduate Together: America Honors the High School Class of 2020, which will air May 16th. The special will feature athletes like LeBron and Megan Rapinoe, and former president Barack Obama will deliver the commencement speech. Oh, our hearts!
The Real Heroes Project: Fourteen pro sports leagues are joining together to honor the real heroes of the COVID-19 pandemic: healthcare workers. The collaborative initiative has players from around the world replacing their own names on their jerseys and uniforms with those on the frontline. They're the real MVPs.