You know what an NFT is. Now what?
July 14, 2022
With non-fungible tokens (NFTs) showing up in all your favorite places, it's time to take notice.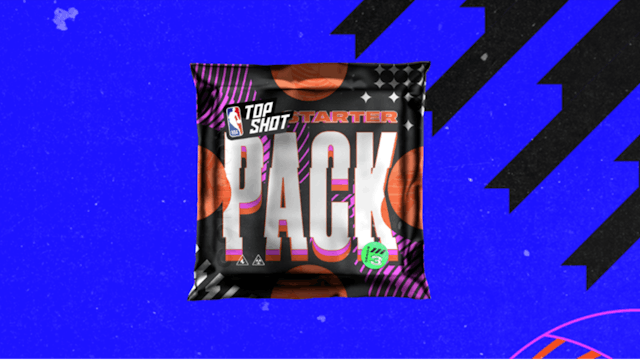 With non-fungible tokens (NFTs) showing up in all your favorite places, it's time to take notice. NFTs are quickly becoming the digital world's answer to a collector's item, allowing anyone to own and amass memorabilia in the blockchain landscape.
This is the second article in our three-part series in collaboration with . , we broke down the basics of everything you need to know about NFTs.
A key takeaway? That NFTs can be anything from art to memes to music, and live in digital wallets as JPEGs, GIFs, MP4s or MP3s.
NFTs have also made their way into sports, and Top Shot — with over 1.5 million users — is the go-to destination for digital collectibles celebrating the WNBA and the NBA.
Top Shot NFTs feature some of the best highlights from the WNBA and NBA, which the platform calls "Moments." Highlights from top players and the uniqueness of plays (i.e. league debuts, history makers, and record breakers) give these Moments more value in the Top Shot Marketplace.
Getting started on Top Shot is simple. You can create a free account by heading to nbatopshot.com and hitting the blue "" button in the top right corner. Once you enter your email and create a password, you're in!
Before the fun begins, complete Top Shot's prompts to ensure your profile suits you perfectly so that Top Shot can send you customized recommendations.
Top Shot hooks you up with a display name to start, but you can let your creative side out by changing the handle. You can also link your social media accounts to your Top Shot profile so that you can meet other collectors online.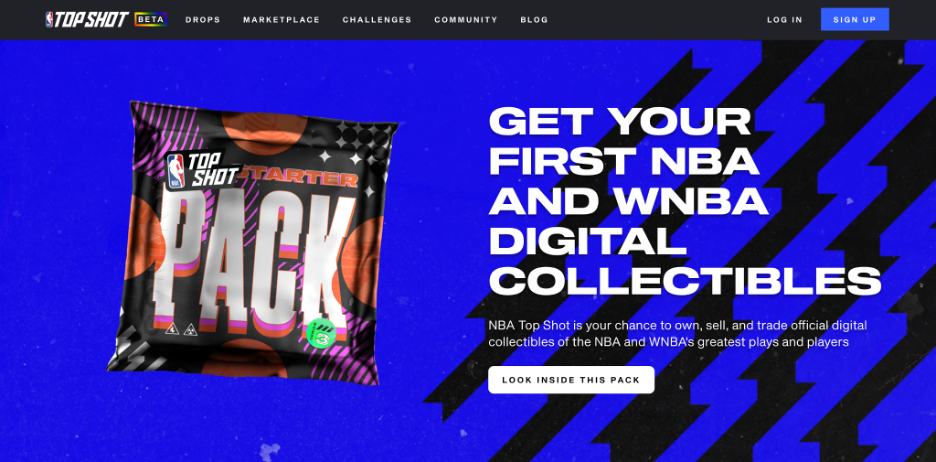 To finally begin collecting, head straight to . Just like any online shopping journey, you can filter your search. Want to pick up a Moment from your favorite player? Easy. Head straight to Top Shot's 24/7 connected Marketplace.
Just like any online shopping journey, you can filter your search to find who you're looking for and what type of moment you want.
Fave players aside, the best place to start for any new collector is buying a $9 Starter Pack consisting of four Moments. As much as NFTs are part of the blockchain, Top Shot accepts several payment methods, from credit card to cryptocurrency. Collector's choice.
Once that payment goes through, the pack will pop onto your screen. Simply click the "Open the Pack" button at the bottom of your screen to end the suspense and see which Moments land in your NFT wallet.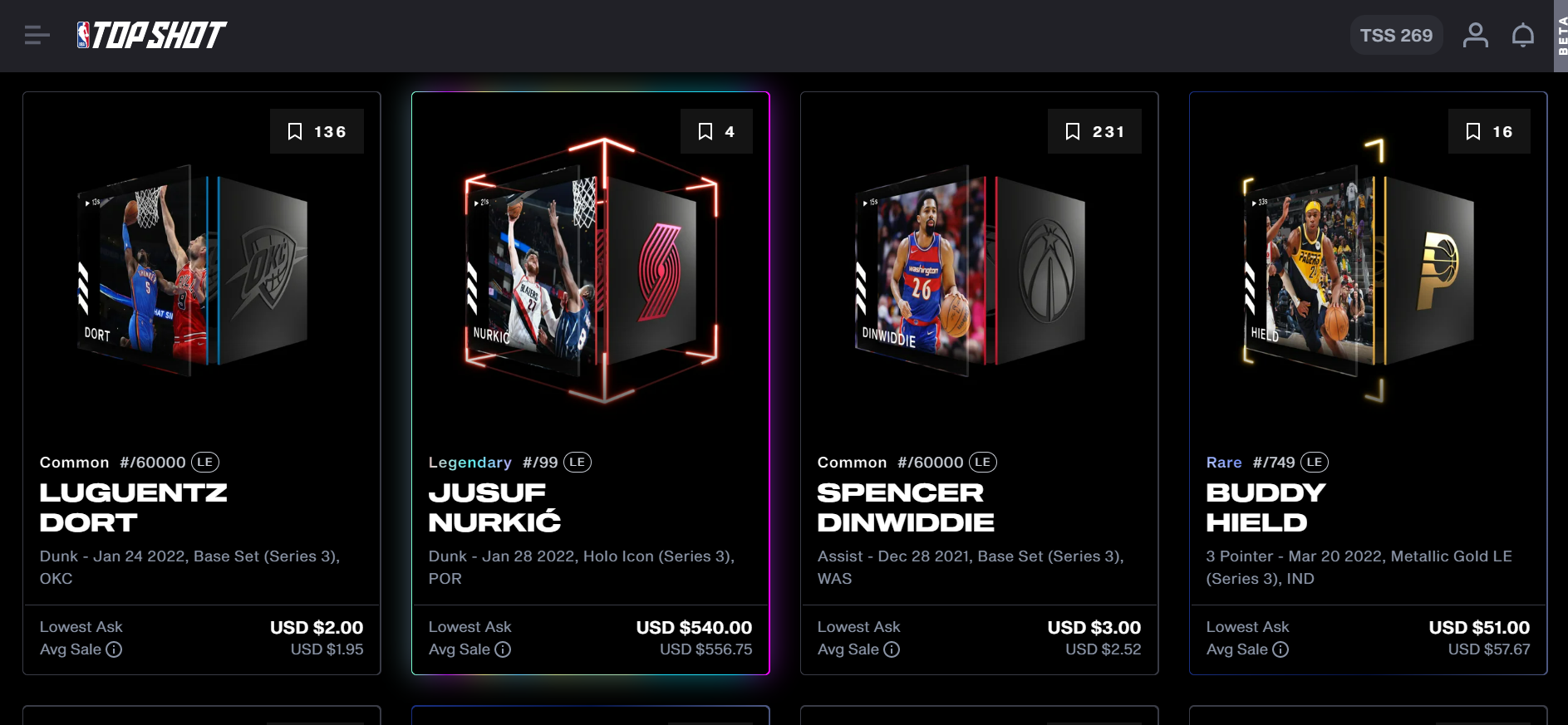 So you've bought an NFT…what's next? Top Shot's platform has plenty to offer. Millennial and Gen Z's can easily translate to Top Shot — users can sell NFTs just as quickly as they buy them and they have access to other recent transactions. We love having the receipts.
Have your eye on a specific Moment? You can check out the available inventory and see which NFTs other users have in their wallet simply by clicking on their account. Knowledge is power.
In terms of building your own collection, Top Shot boasts a gaming element called , encouraging users to watch WNBA games nightly and collect a unique group of Moments with an ultimate reward — special-edition NFTs.
Building awesome collections in the digital world can come with amazing IRL perks. Top Shot rewards its most steadfast users with access to hardwood in more ways than one. For example, Top Shot rewarded its top users with tickets to every single NBA playoff game for their favorite team. That's one epic loyalty program.
We're not just here to guide you, though. We want to hook you up with the goods too. The first 250 GISTers who sign up for NBA Top Shot using get their first pack on the house. Run, don't walk.