Seattle Storm Win 2020 WNBA Championship
October 08, 2020
How the Seattle Storm swept the Las Vegas Aces (Hint: Sue Bird and Breanna Stewart had something to do with it)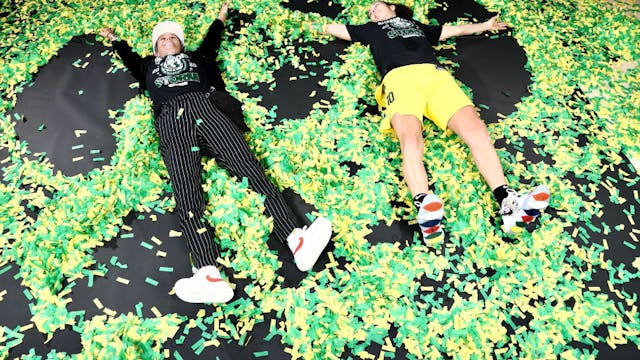 SOURCE: SEATTLE STORM/TWITTER
The GIST: The Seattle Storm won the 2020 WNBA Championship...and in a way, we all won.
How so?: By getting to watch the Storm absolutely dominate the Las Vegas Aces, winning Game 3 92–59 and sweeping the series 3-0. By getting to see two-time WNBA Finals MVP Breanna Stewart and 17-year veteran Sue Bird come back with a vengeance after an injury-plagued 2019 season. And by getting to witness the strangest but most successful and inspiring WNBA season in the league's herstory.
Shivers. When does the next season start?: We're not sure yet. However, given this momentum and the fact that some star-studded players will likely return to the hardwood, whenever it starts, it's going to be incredible.
And in the NBA?: The LA Lakers are just one win away (or the Miami Heat are three wins away...) from the NBA Championship. After a sleepy Game 3, the Lakers came back to win 102–96 in Tuesday's Game 4 and have all the history on their side.