International Day of the Girl
October 11, 2022
Today marks 10 years since the United Nations first celebrated October 11th as IDOG. While we celebrate every day, today we're diving into what this holiday is all about, along with the benefits of (and the barriers to) sports access for girls around the world.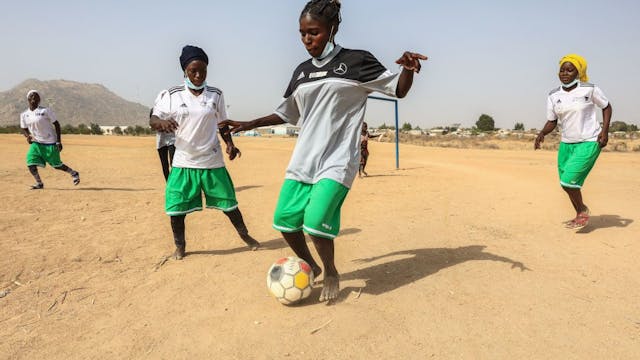 SOURCE: DANIEL BELOUMOU OLOMO/AFP VIA GETTY IMAGES
📅 The day
The first-ever IDOG was held on October 11th, 2012, when the United Nations (UN) declared the day to recognize the rights of and challenges faced by girls around the world. IDOG is all about addressing the unique barriers girls encounter, while empowering them to change a world that still lacks full gender equity.
And as we know, sports play a pivotal role in improving the lives of girls, with ripple effects that can benefit them well into adulthood.
📊 The numbers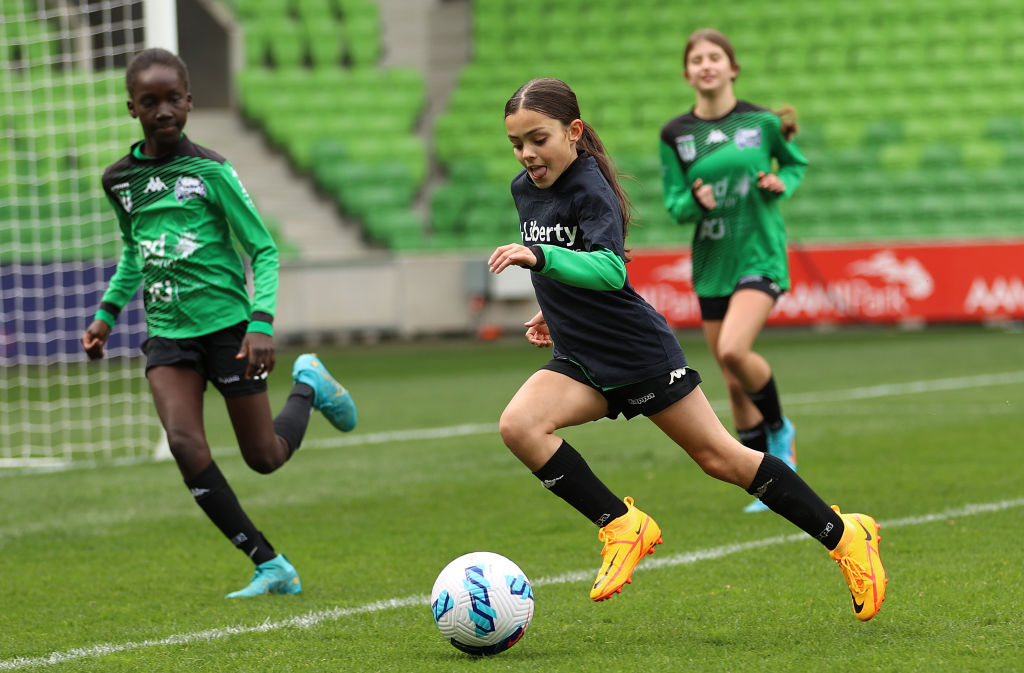 While there've been significant strides in women's sports recently, there's still a long way to go to ensure girls can get in and stay in the game.
Just one in three girls aged six to 12 play sports regularly. And, by age 14, girls drop out of sports at a rate two times greater than boys.
In the U.S., high school boys have a whopping 1.13 million more sports opportunities than high school girls. Not okay.
And the lack of participation is a global issue: Nearly half of teenage girls in Australia quit sports by age 17, and a Canadian study found that if girls do not play sports by the time they are 10, there's only a 10% chance they will be physically active as adults.
Girls of color face even more barriers to access than their white counterparts, having to navigate disparities at the intersection of gender and race.
So what are those barriers? Along with having fewer opportunities, the stereotype that sports are "for boys" still infuriatingly persists. In a U.S. national survey, a third of parents said they believed that boys are inherently better at sports than girls. Absurd.
And while there are so many incredible pro female athletes, girls still lack female sports role models. Sixty-eight percent of youth players are coached by men, and very few parents encourage their daughters to follow sports figures.
What's more, playing sports can be expensive. Budget cuts have also forced schools to adopt "pay-to-play" models which bar many athletes from competing.
🙌 The benefits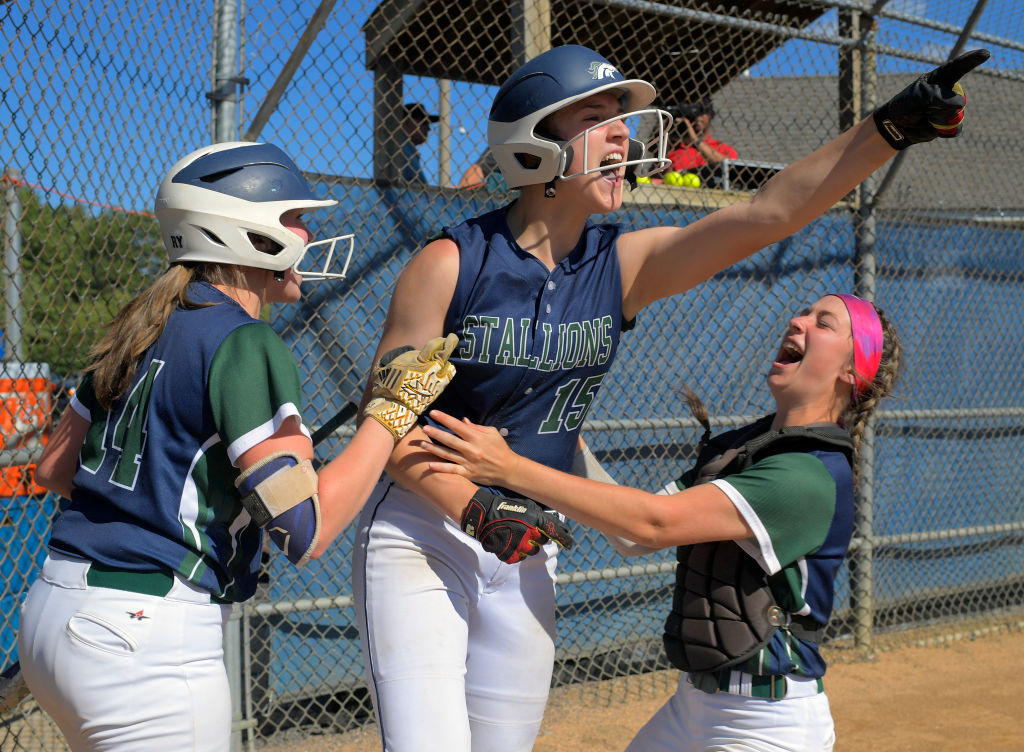 It's hard to overstate the benefits for girls who play sports. Most obviously, sports help girls' physical health, not just during childhood, but throughout their lives. They have stronger immune systems and less risk of developing medical issues like heart disease, osteoporosis, diabetes and a myriad of cancers later in life.
But the mental health effects may be even more important. Young female athletes have higher self-esteem, lower levels of depression and overall better body images.
Sports also help girls develop valuable lifelong skills, such as teamwork, leadership and goal-setting abilities. They also learn how to take risks and be resilient when facing failure.
Also important for girls' future success? Their education. Young female athletes are more likely to stay in school, get better grades and pursue further education. And 61% of high school girls with 4.0+ GPAs play sports.
Not only that, girls who get in the game are 14% more likely to believe they are smart enough for their dream career — it's no wonder that 80% of Fortune 500 female execs played sports. Leveling the playing field and the C-suite.
🚨 The risks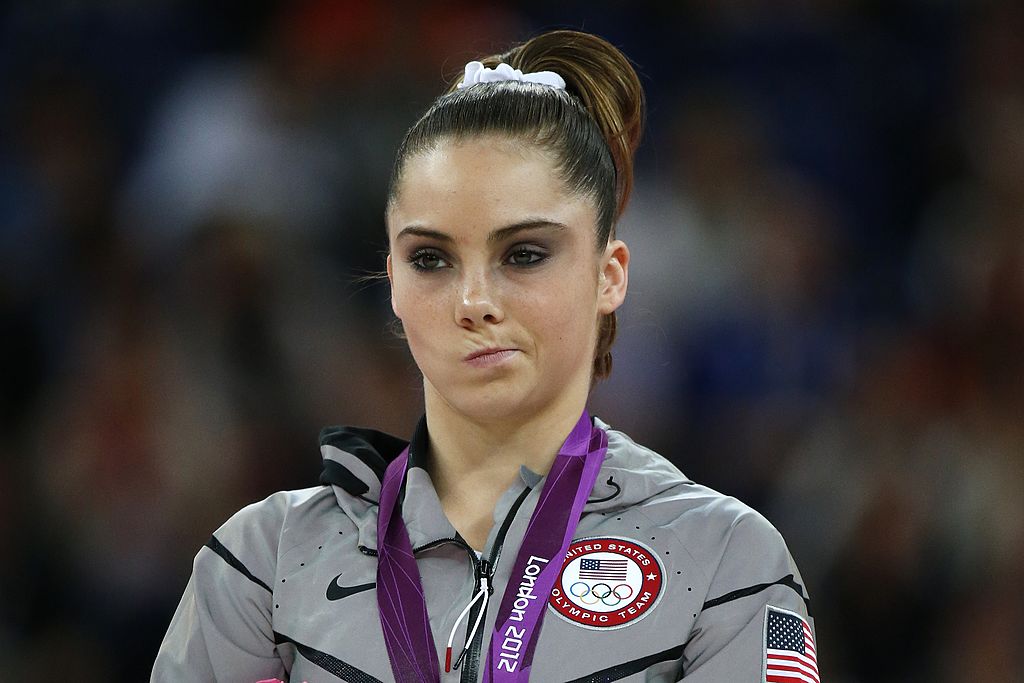 As families weigh the numerous benefits of sports participation, they also consider risks that are specific to girls. Physically, girls and women are at higher risk of certain sports injuries, such as ACL tears, stress fractures, tendonitis and concussions.
But more concerning are the risks to girls' safety and wellbeing. Just last week, U.S. Soccer released a devastating report on verbal, emotional and sexual abuses in the NWSL. Many players who were interviewed during the year-long investigation also described troubling incidents with youth coaches.
Reports like that, along with the recent high-profile stories surrounding USA Gymnastics and the abuse hundreds of young girls suffered right under the organization's nose, understandably give many parents and young athletes pause.
Plus, there's been a massive movement in the U.S. to bar trans girls from participating in sports. Trans youth are already at greater risk of depression, anxiety and suicide than their cis peers and, besides being horrifyingly discriminatory, these bans mean they miss out on the aforementioned benefits of play. Clearly, there's still work to do.
💥 The shattered glass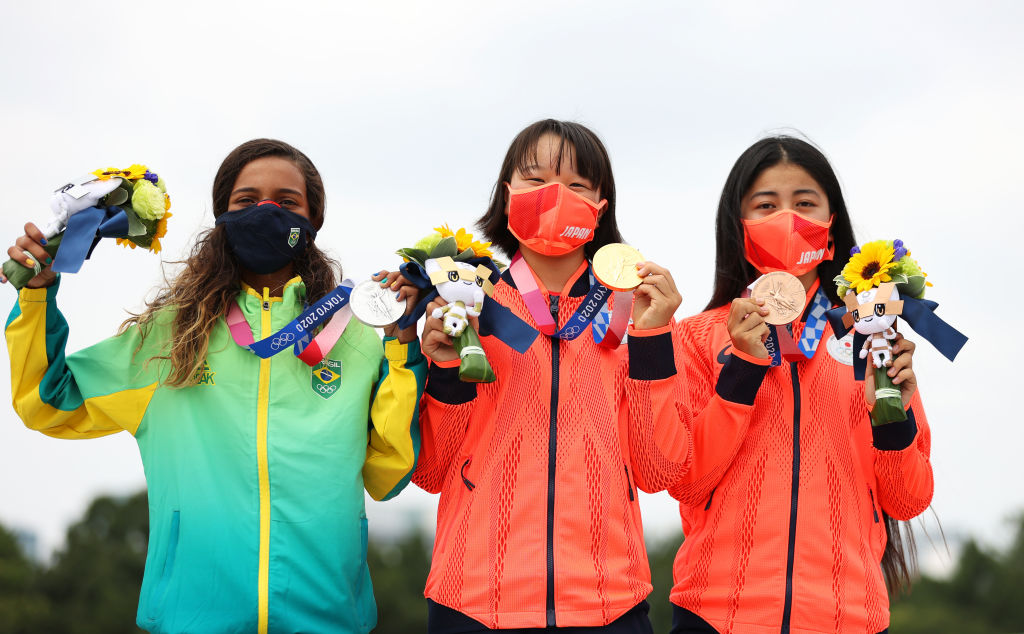 Despite the risks and obstacles, girls are still competing and breaking down barriers.
The Tokyo Olympics were a breakout moment for girls at the Games. Not only was Team USA's Lydia Jacoby the first Alaskan swimmer to ever qualify for the Olympics, she shocked everyone by topping the 100m breaststroke podium at just 17 years old.
And in women's street skateboarding, the entire medal table was under the age of 17. Japan's 13-year-old Momiji Nishiya, Brazil's 13-year-old Rayssa Leal, and Japan's 16-year-old Funa Nakayama took home gold, silver and bronze, respectively. The kids are clearly alright.
🔮 The future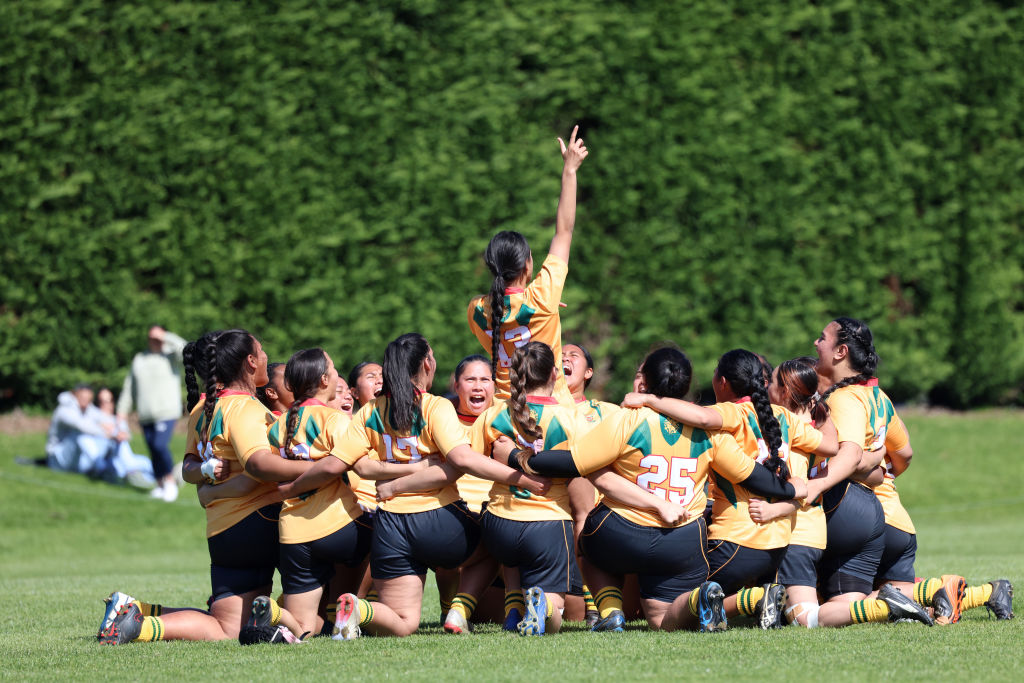 Though progress is being made incrementally, there's still a long way to go to ensure all girls have safe and inclusive access to sports.
One way to make it happen? Create more opportunities. California is doing just that — government officials recently voted to make girls' flag football an official high school sport. We love to see it.
Another big way to attract and keep girls in sports? Representation. A study found that female athletes were given just 5.4% of airtime on televised news and highlight shows in 2019 — a figure that dropped to 3.5% after taking the Women's World Cup out of the equation. You can't be it if you can't see it.
Just 4% of sports media coverage in 2020 focused on women's sports. And the 100% female and nonbinary staff at The GIST aside, only 14% of sports reporters are women.
Empowering more girls on fields, courts and pitches helps not just them, their families and communities, but also lifts an industry that has significant impacts on society. When we level the playing field for girls, we level it for everyone.