NBA Playoffs: Onto Round Two
June 08, 2021
The GIST: Goodbye, round one of the NBA Playoffs. Hello, round two!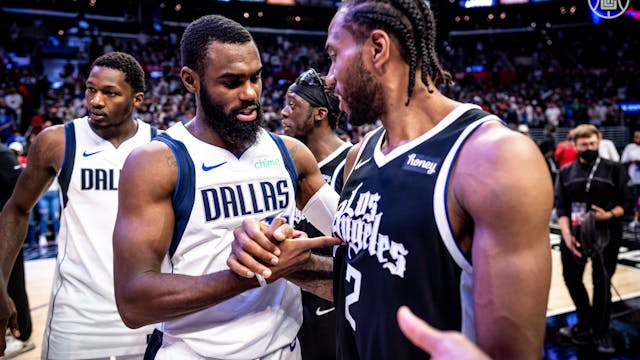 Source: LA Clippers/Twitter
Round one: It all came down to the Dallas Mavericks and the LA Clippers in yesterday's final first-round game, and it was less of a nailbiter than we expected. The Clippers beat the Mavs for a , winning 126–111 in Game 7 and setting themselves up for a series against the league-leading Utah Jazz that starts tomorrow.
Round two: Before the Clippers even tipped off, the Brooklyn Nets were already a game up on the Milwaukee Bucks after their 115–107 Saturday win. They'll play again tonight at 7:30 p.m. ET, but without star James Harden, who left Game 1 with . Not good.
The Atlanta Hawks started their series against the Philadelphia 76ers yesterday with a 128–124 win (and the fans ), while the Denver Nuggets and Phoenix Suns start theirs with a 10 p.m. ET tip-off tonight.