Everything you need to know about March Madness
March 14, 2021
We're giving you everything you need to know about March Madness: from the odds of picking the perfect bracket to the best moments in the tournament's storied history. Lace up your dancing shoes and let's get to it.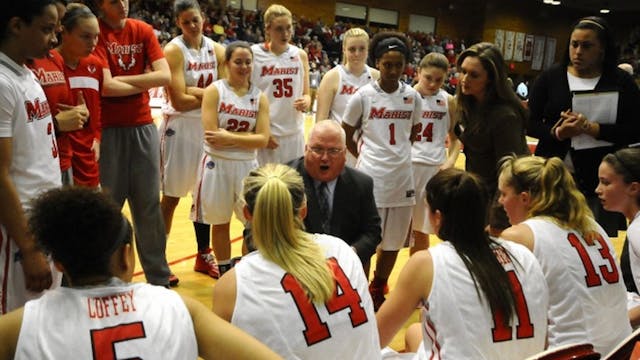 Source: Richard Harbus/New York Daily News
QUOTE OF THE DAY
"You never know in the tournament. That's why they call it March Madness. Half of it is believing."
— Marist women's basketball head coach Brian Giorgis, perfectly summing up what makes March Madness so special. Baby, let the games begin.
📖 The history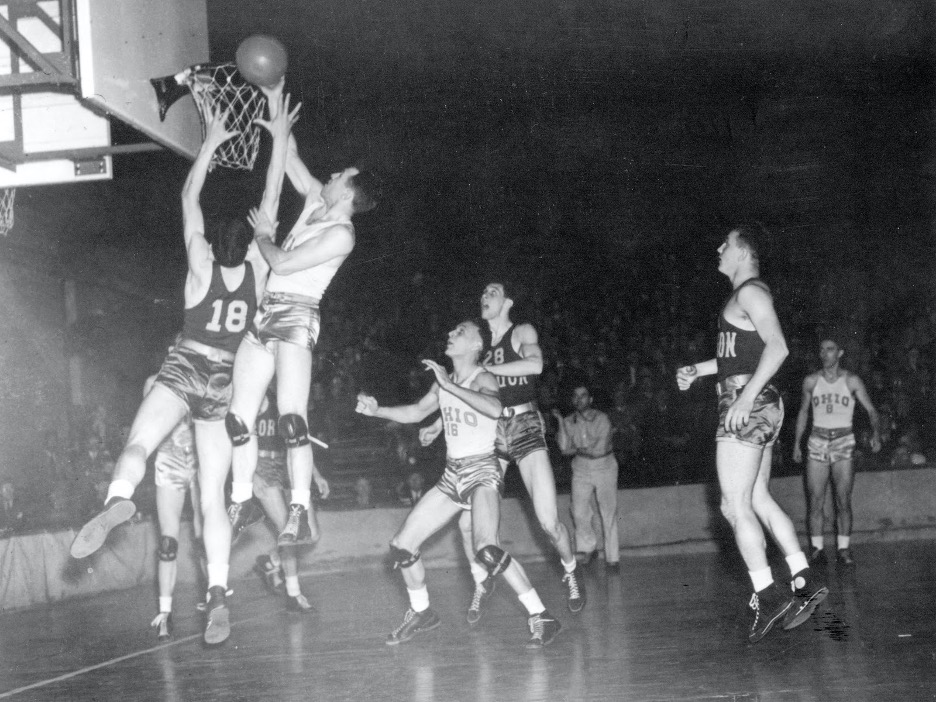 The first men's March Madness tournament was played in 1939 with just eight teams. The tournament grew in size over the years, with the current format — featuring the additional drama of the "First Four" play-in round — introduced in 2011.
The first women's March Madness tournament was held in 1982 — yes, 43 years later — with 32 teams competing for the title. There's no play-in round for the women, so 64 teams have battled for the championship since the expanded field debuted in 1994. Hey NCAA, we'll happily take the extra hoops whenever you're ready!
🤔 How it works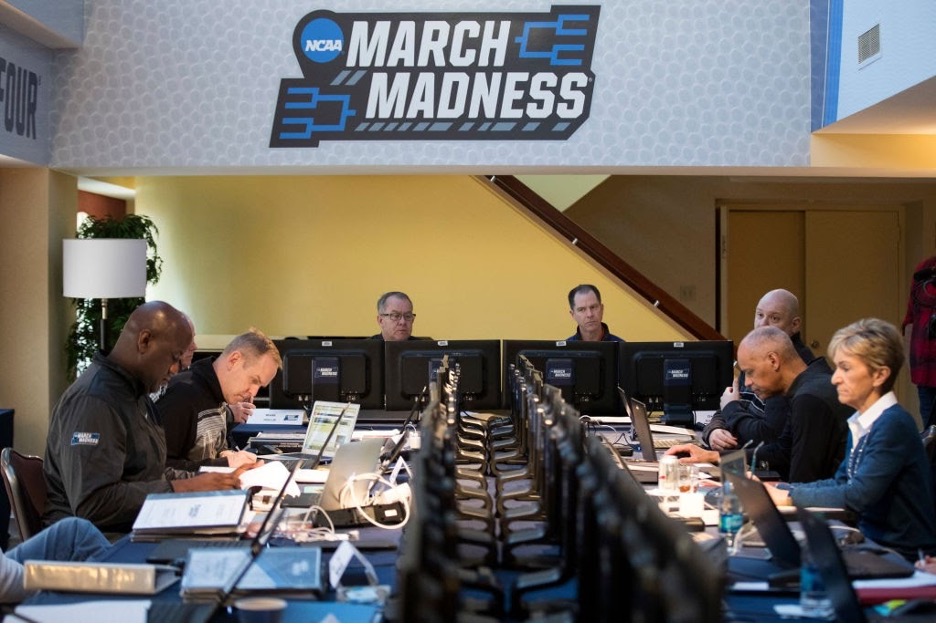 March Madness pulls together the nation's best teams for a tournament unlike any other in sports. There are two ways the more than 350 Division I colleges and universities can punch their ticket to the Big Dance.
First, teams earn automatic berths to March Madness by winning their conference tournament. Typically, 32 automatic berths (31 this year as the Ivy League canceled their basketball season due to COVID-19) are up for grabs.
Teams that don't win their conference hope for an at-large bid, chosen by a selection committee. While the committee takes various stats into account, the final decision is ultimately subjective. So, just like the Grammys, there's always a snub or two.
Part of what makes the tournament so thrilling is the single elimination. That's right, lose one game and your season's over. Fun fact: the concept of single-elimination brackets dates back to 1851, when they were first used in London during an exhibition chess tournament. Check mate.
That one-and-done March Madness drama is highlighted by plenty of upsets. After the 64-team fields are set, teams are then split into four regional brackets and reassigned rankings, one through 16.
Thanks to the aforementioned automatic berths, that means a No. 1 seed could face a 16-seed making their first tourney appearance, setting up a perfect opportunity for an upset.
It's a BFD when a "no name" school takes down a perennial contender, which happens pretty often in March. Hey Google, play "I'm Upset" by Drake.
And if you're wondering about the nearly 300 teams that don't make it into March Madness, don't worry, they still have a chance for postseason play. The National Invitation Tournament (NIT) and the Women's National Invitation Tournament (WNIT) feature 32 teams (but only 16 this year) competing to be the best of the rest for the title.
📈 Bracket makers and breakers
A major factor in the hype surrounding March Madness is the chance for fans to be part of the action. Each year, millions of people create their own March Madness bracket to predict which teams will advance through each round, and who will ultimately win the tournament.
The history of filling out brackets for March Madness is somewhat recent. A Staten Island bar started the trend in 1977, with just 88 entries in their first $10 pay-in pool. By 2006, over 150,000 brackets were submitted to this same watering hole.
Nowadays, millions of fans get in on the fun, including former President Barack Obama, who released a presidential bracket each year he was in office and has personally kept the tradition alive ever since. Obama's got game.
This all begs the question: has anyone ever chosen a perfect March Madness bracket? The answer (for now) is no, with the odds of filling out a perfect bracket to be roughly one in 9.2 quintillion. So, you're saying there's a chance?
🚨 A whole lot of history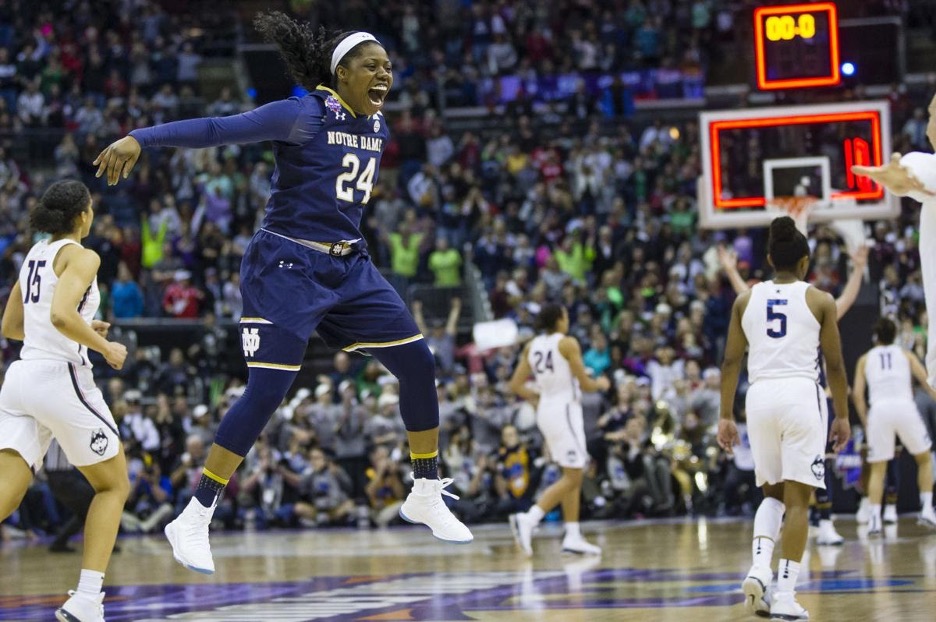 From buzzer-beater finishes to big upsets, there's no shortage of epic March Madness moments. Before this year's action kicks off, let's relive some of the maddest memories from years past.
So nice, she did it twice: Back in 2018, Arike Ogunbowale (pronounced AH-REE-KAY OH-GOON-BOW-WAH-LAY) had quite the end to the tournament. First, in the semifinal game vs. the favored UConn Huskies, Ogunbowale lifted Notre Dame to a 91–89 overtime win with this last-second shot. Unreal.
Get'cha head in the game: In 2016, Villanova's Kris Jenkins hit a game-winning buzzer-beating three-pointer of his own, lifting the Wildcats to a thrilling 77–74 victory over North Carolina to win the tournament. Talk about boppin' right to the top.
Underdogs on top: In 1998, the Harvard women's basketball team became the first No. 16 seed to defeat a No. 1 seed in March Madness history with their 71–67 win over Stanford, giving hope to 16-seeds ever since.
In 2018, the UMBC men's team became the first men's 16-seed to upset a No. 1, routing Virginia 74–54. The win was almost as iconic as their Twitter fingers Hall of Fame worthy clapbacks.
The perfect season doesn't exi—: March basketball brings plenty of uncertainty, but one team you can pretty much count on is the UConn Huskies women. In 2014, the Huskies went a perfect 40-0 before claiming their ninth championship — the most in NCAA history.
And just two years later, led by current WNBA superstar Breanna Stewart, UConn was perfect once again, going 38-0 en route to their record-setting fourth consecutive March Madness win. Whatever they're putting in the water in Storrs, we'll take it.
🏀 The road ahead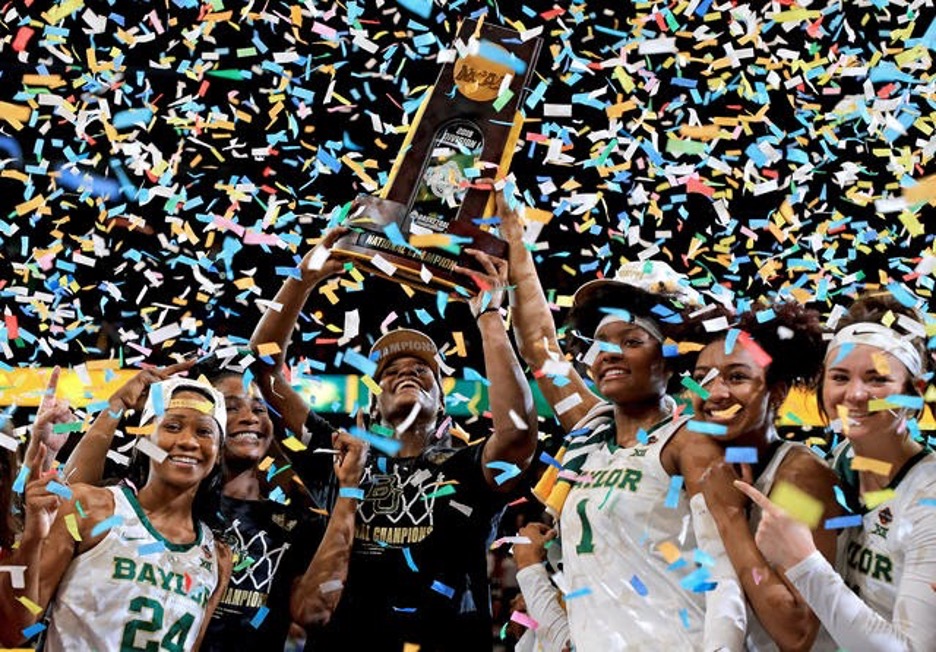 Let's talk about Selection Sunday and Monday. The selection committee already had a tough job, but it will be even harder this year as teams have played a varied number of games in this pandemic-impacted season. Here's a live look at the selection committee finalizing their picks.
And when it comes to the show itself, it's the joy of seeing teams react to their selection to the Big Dance for us.
After the field is set, you'll have just a few days to fill out your men's bracket, with the First Four round to begin on Thursday, March 18th.
The NCAA saved the best for last, so we'll have a little more time to complete our women's brackets, as the tournament begins a week from today on Sunday, March 21st. May the odds be ever in your favor.