NBA play-in matches heating up
May 20, 2021
The GIST: The NBA has done us dirty by only giving us one play-in tournament game, instead of a full series, between the LA Lakers and the Golden State Warriors. We deserve more.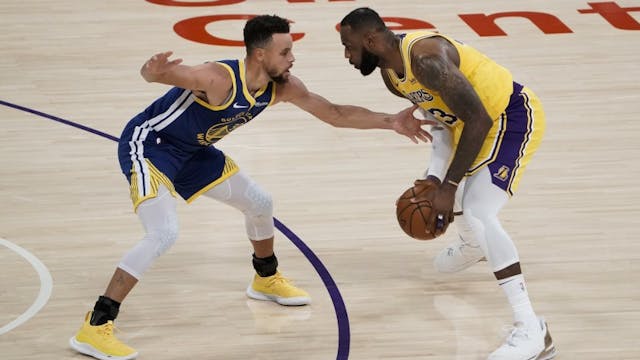 Source: Jae C. Hong/AP
Play it again: In last night's Californian play-in battle for the Western Conference's No. 7 playoff seed, LeBron James and the Lakers came out victorious, with a 103–100 win over Golden State. The Lakers will now face the Phoenix Suns in the first round of the playoffs on Sunday, while the Warriors play the Memphis Grizzlies for the eighth seed tomorrow.
Up next: After tonight and tomorrow's remaining play-in matchups, the real playoffs start Saturday at 2 p.m. ET. Watch your inbox on Saturday for a special edition NBA playoffs newsletter from yours truly.