Russian Military Hackers Target Tokyo Olympics
October 22, 2020
FBI will charge six Russian military hackers for cyberattack in response to doping-related ban from Tokyo Olympics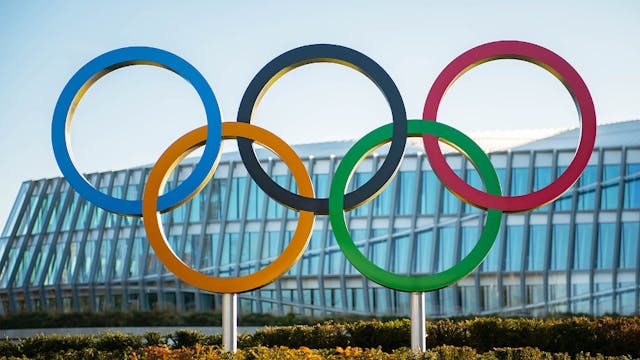 SOURCE: DAVID RAMOS/GETTY IMAGES
The GIST: We weren't happy when we learned that Russian hackers are actively sabotaging the Presidential election. And get this: word is they're going after the 2020 Olympics, too. GTFO.
What happened?: Earlier this week, U.K. security officials broke the news that Russia's military intelligence service, GRU (how fitting), had been planning cyber attacks on the organizers and sponsors of the Tokyo 2020 Summer Olympics. Reminder: Russia is banned from all major international sporting events until 2023 due to widespread doping offenses.
This news came just a day after U.S. authorities outed GRU for its cyber attacks on the PyeongChang 2018 Winter Olympics. The malicious attacks wiped computer data and disabled networks in an effort to sabotage the Games. Confidential medical records of over 250 athletes were also stolen and published online. Just horrible.
What happens now?: Six Russian military officers have been charged by the FBI for their involvement in the PyeongChang attacks, which were said to have been done in retaliation of the doping ban and to further Russia's geopolitical standing. We're not sure sabotaging the beloved Olympics is gaining you any brownie points, Russia.
The 2020 Games are still a go for next summer, and Japan's chief cabinet secretary, Katsunobu Katō, has assured Olympic organizers and participants that Japan will do everything it can to prevent cyberattacks. Anyway, off to watch Icarus...