Celebrate your WNBA faves with Top Shot
September 08, 2022
So you know what an NFT is, and you know how to engage with Top Shot to own the best digital collectibles celebrating the WNBA and the NBA.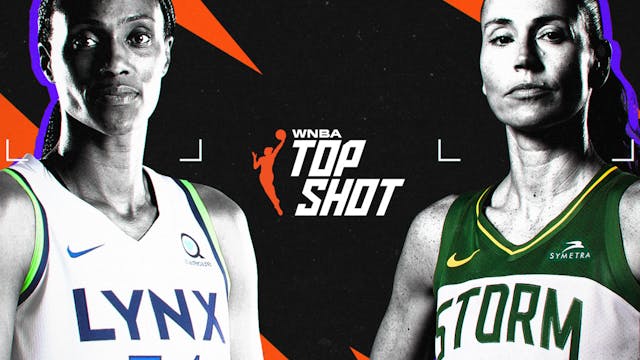 Source: WNBA Top Shot
So you know , and engage with Top Shot to own the best digital collectibles celebrating the WNBA and the NBA. And now? It's time to get in on the action of memorializing two of the game's best, Sue Bird and Sylvia Fowles.
That's right, the WNBA's leading digital collectibles platform is celebrating the retiring pair with packs (the video highlight equivalent of a pack of trading cards) featuring their top hits.
Fowles is now the cover athlete of the Set, a classification reserved only for Top Shot's cream of the crop. The pack serves as a highlight reel of the 2022 WNBA regular season, featuring 25 Moments (digital highlights) from the league's best players.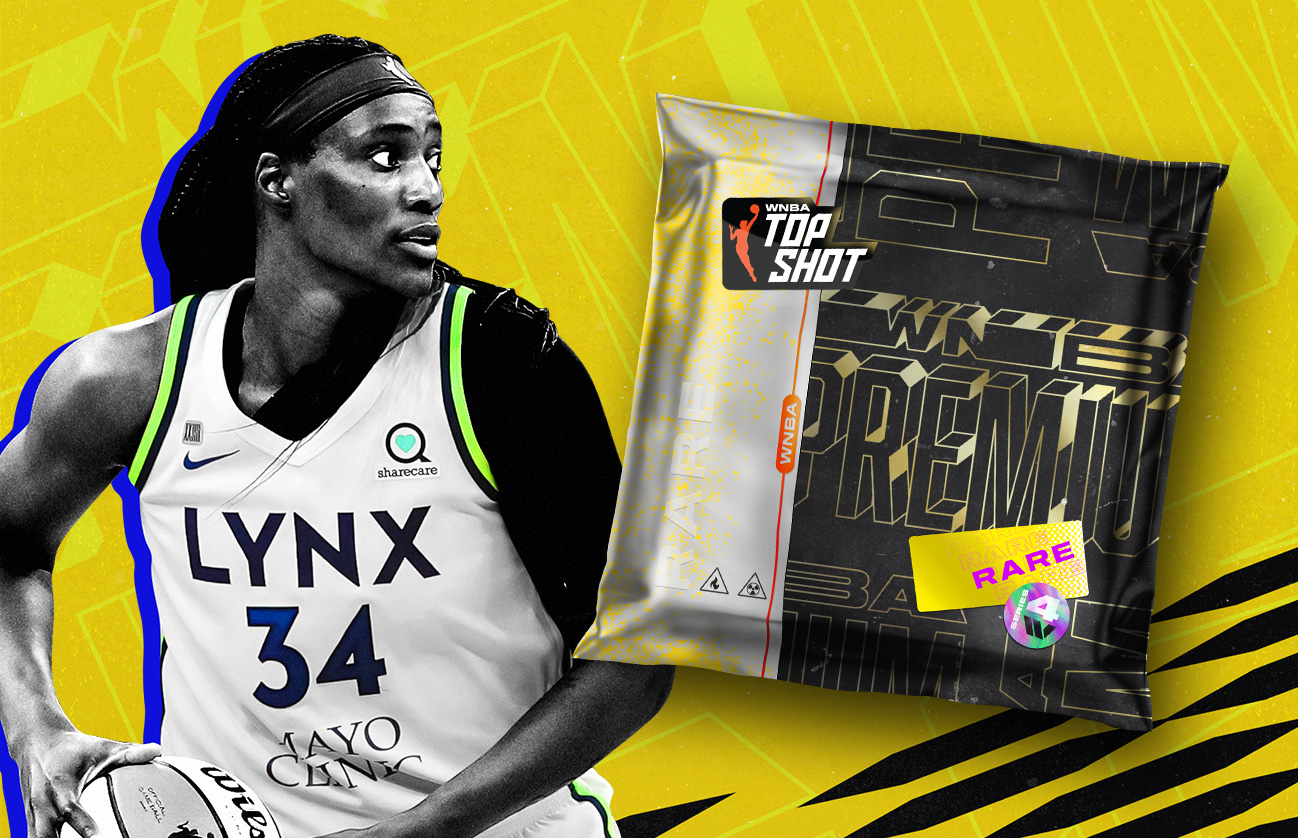 As for the one and only Bird, Top Shot's honoring the league's all-time assist leader with the Game Recognize Game pack, a first-of-its-kind collector's item on the platform.
Bird curated the nine Moment Set herself, featuring contemporary and historic plays from the ballers she's looked up to, played with and is passing the torch to.
The best part? The rare pack includes commentary from Bird in which she explains why she picked each Moment. The September 13th drop can't come soon enough.
Dapper Labs — Top Shot's parent company — is also paying tribute to the icons by donating a percentage of their revenue from sales of Moments featuring Sue Bird and Sylvia Fowles to the . Up to $100K will go towards the organization's efforts to champion gender equality, a cause backed by both Bird and Fowles. NFTs for a better world.
The retiring stars aren't the first WNBA players to have fun on Top Shot, either. , and (pronounced ah-REE-kay oh-GOON-boh-WAH-lay) collaborated with Top Shot for during the 2022 season. Talk about an All-Star lineup.
Each player selected a 2021 highlight, which was then converted into a Moment that dropped on a Wednesday throughout the season. Users could acquire the limited edition collectibles by competing in corresponding challenges that involved collecting other Moments, like a digital scavenger hunt.
Players aren't just creating exclusive content, though — several WNBA standouts are active users on Top Shot. DeShields, Crystal Dangerfield, Emily Engstle and Tiffany Mitchell are all , and the group is joined by retired stars Lisa Leslie and Renee Montgomery. It's all about the company you keep.
Because all NFT buying and selling activity is publicly available, you can visit the Top Shot collections of basketball's past and present greats for inspiration. Just search a player's account to view their collections to compare picks — or add their Moments to your own.
The fun doesn't have to stop on Top Shot's website, though. A community of collectors is using social media as a digital water cooler for all things WNBA and NFTs. Make a few new friends by following @ on Twitter and @ on Instagram.
And the timing couldn't be better to join Top Shot's Instagram community. It's easier than ever to show off your digital collectibles on Instagram thanks to the social media platform's new NFT display feature, which is being rolled out over the coming weeks and months in more than 100 countries.
The feature now supports Flow – the , or digital ledger, that Top Shot is built on – and crypto wallet Dapper for a seamless link between your NFT wallet and your Instagram account. To get started, visit your Instagram "Settings" and click "Digital Collectibles" to select Dapper as your wallet of choice. Sign into your Dapper account when prompted and the connection is complete.
From there, you'll be able to share your favorite NFTs with your Instagram followers while tagging the artist responsible for the creation. The process has the Paige Bueckers seal of approval, too.